Raffle at Hanbury Court
03-03-23
We are currently holding a raffle and plan to draw the winning tickets on St Patrick's Day. Please feel free to drop in and buy some tickets!
We will use the funds collected for a day trip to a plant nursery where the residents can admire the plants and flowers, whilst having refreshments and cakes.
So far, we have raised almost £100.00, the residents have their eye on different prizes, so it's very much a success.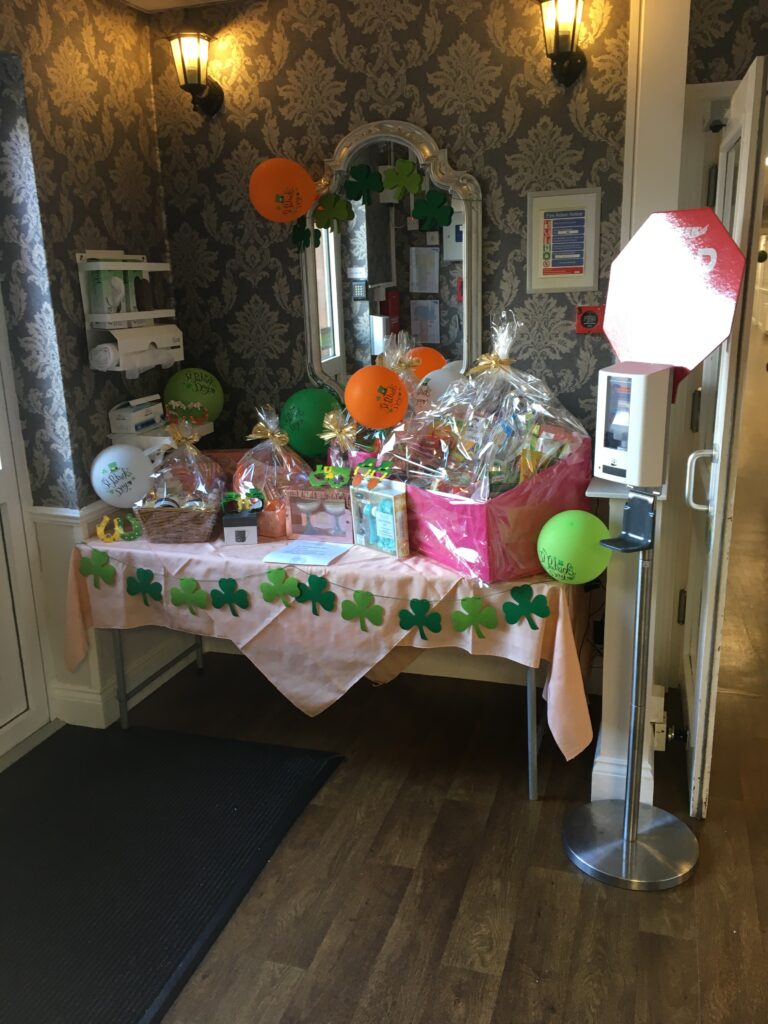 latest news