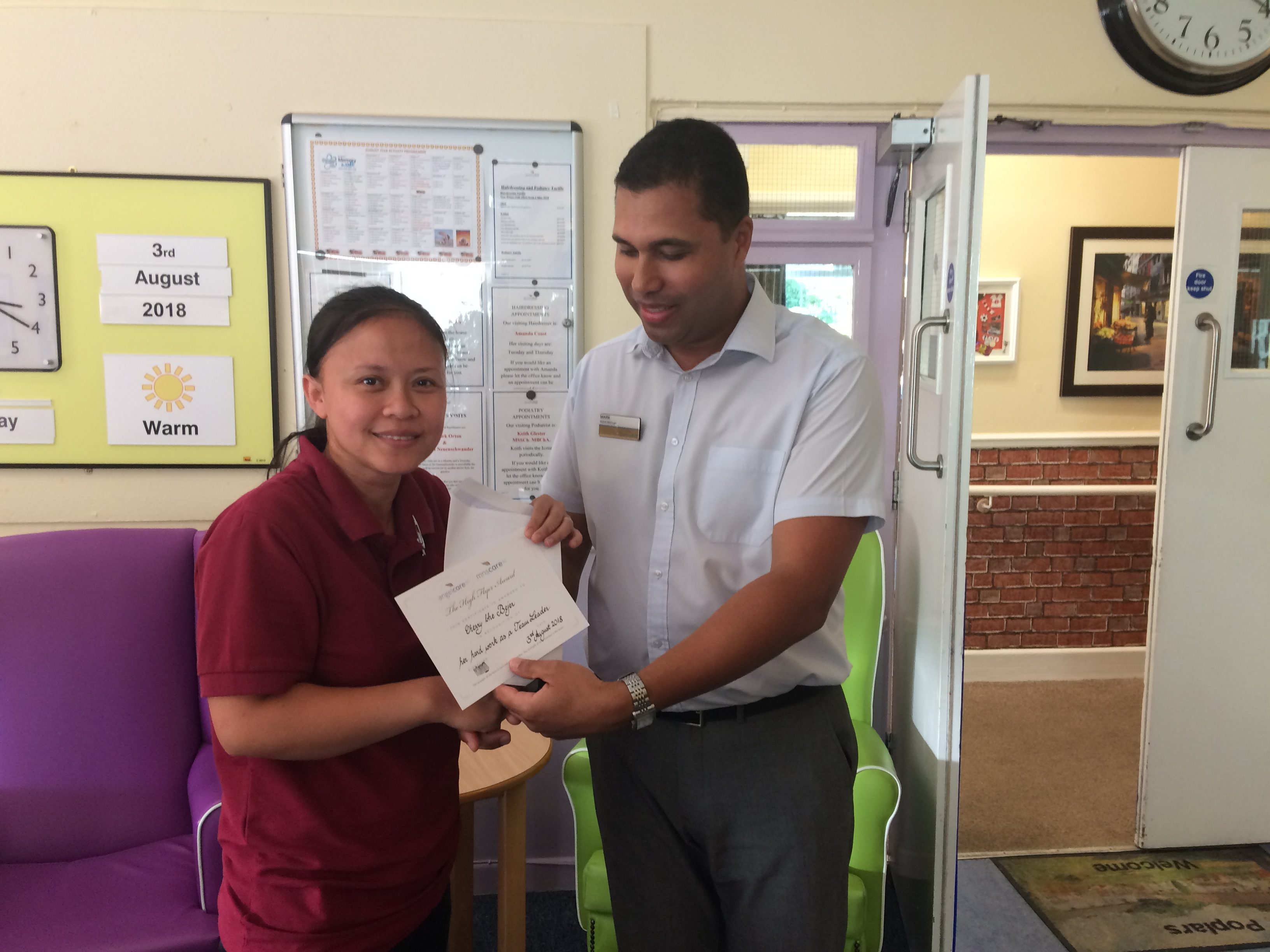 FIRST HIGH FLYER AT BIRCHY FOR JULY 2018
13-08-18
The first High Flyer Award for July 2018 went to our  Team Leader Cherry bhe Bejer where she was awarded the Company's 'Golden Wing' for her hard work, for being very proactive in ensuring all unit responsibilities are fulfilled, and for her good communication skills.
Cherry is also very flexible to the needs of the Service.
Congratulations from everybody in Birchy Hill! Well done, Cherry!
latest news