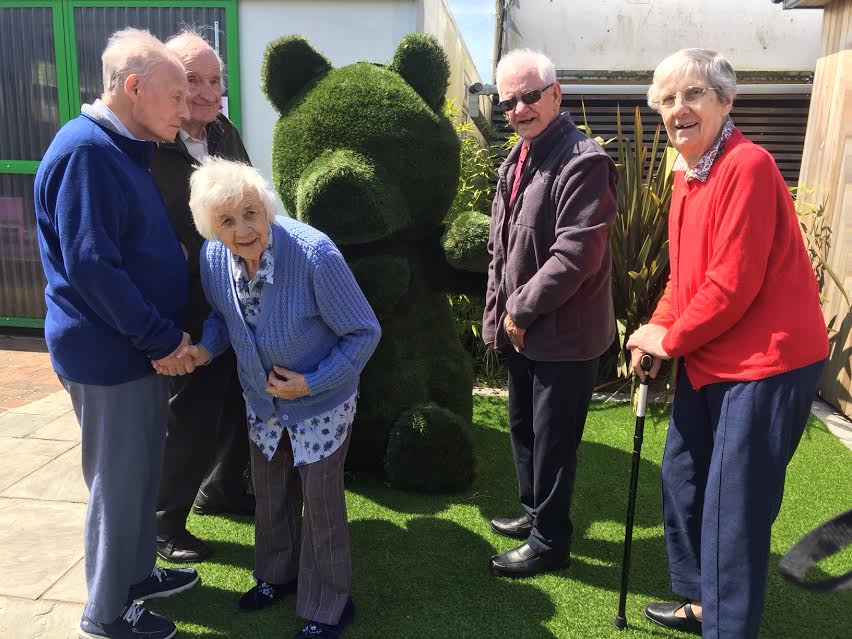 A LOVELY DAY OUT
05-06-17
To enjoy the lovely sunshine, a small group of Residents had their morning coffee on the patio of a very inviting café: "The Garden Shed" which belongs to a nearby garden centre.
Before leaving, we said our "Good Byes" to a man size grassed Teddy Bear.
A happy bunch of Residents went back home to Birchy Hill.
latest news