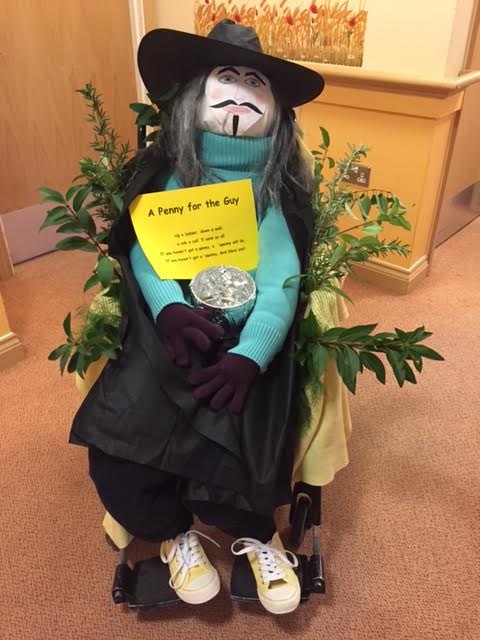 A Penny for the Guy
07-11-16
Remember, Remember the 5th of November………
Who of us would ever forget this poem? Guy Fawkes and the failed "Gunpowder PLot" in 1605.
Following the thwarting of the plot Londoners were encouraged to celebrate the King's escape from assassination by the lighting of bonfires.
His tradition continues today 411 years later. all over the United Kingdom
To foot the bill for the traditional fireworks, children roam the streets in the days leading up to the event, brandishing their effigies – known as "GUYS" – and therefore ask people passing by for "A PENNY FOR THE GUY"
In Birchy Hill we took up this tradition, and built a "GUY" and then wheeled him through the Home, Some of our Residents remembered stories about "Guy Fawkes" from their Childhoods and they also remember throwing a penny or  two in the tin.
Afterwards we put the "Guy" onto our indoor bonfire and celebrated with piano tunes by Alastair Hume and had a nice tea party.
There was chatting and laughter and everyone enjoyed themselves.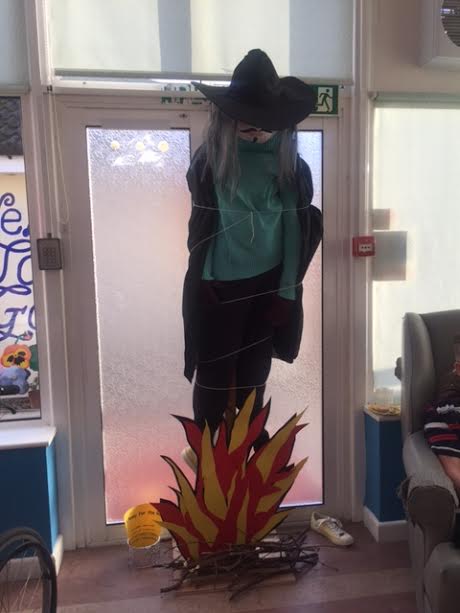 latest news