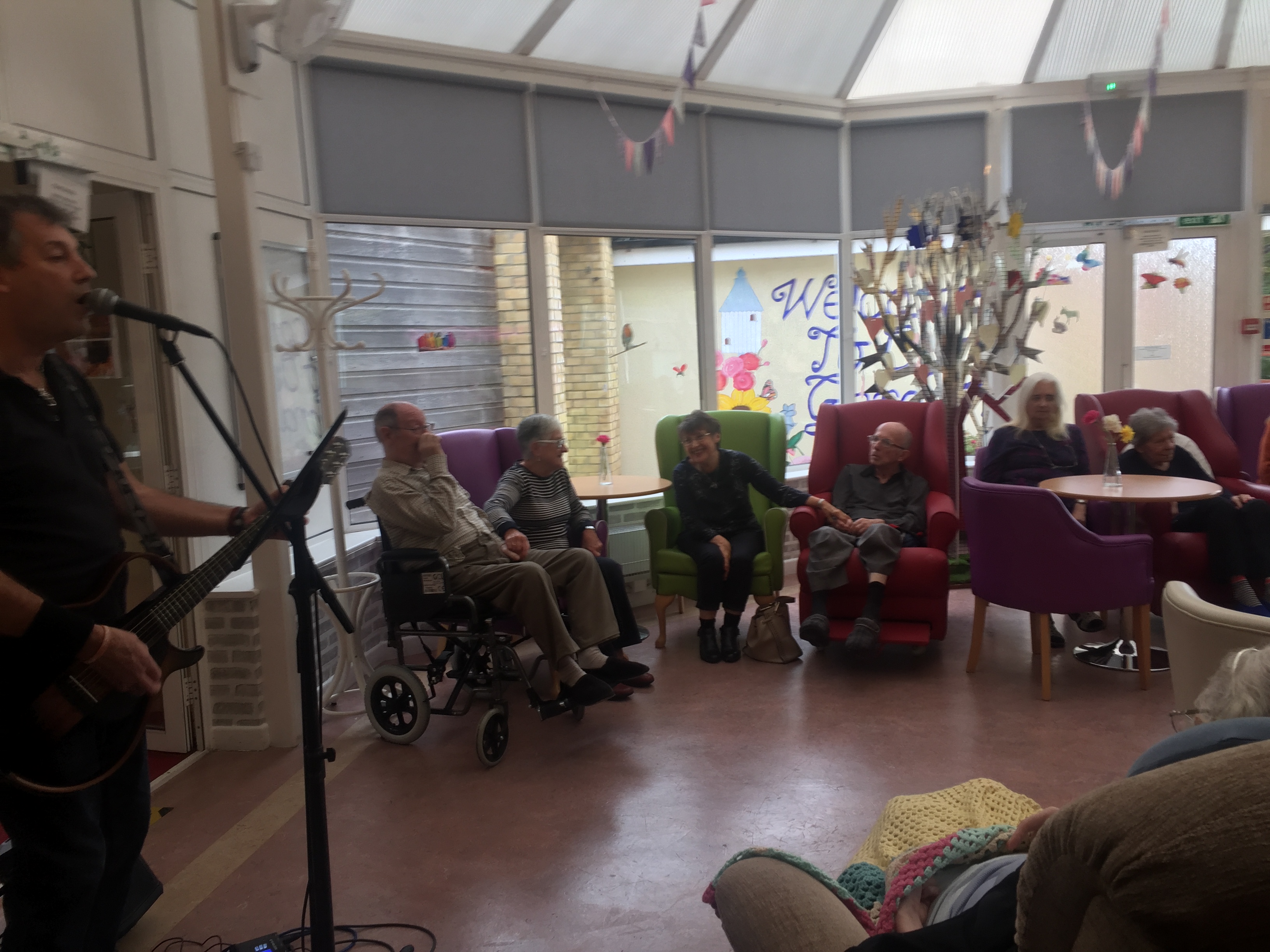 A SOUND OF MUSIC
15-10-18
Music was clearly noticeable on Friday afternoon at Birchy Hill, as Nigel Revill played his acoustic guitar and performed songs from the 1950's and 1960's along with a few well-chosen older tunes for a very grateful audience.
After an hour of singing, clapping and whistling our residents gave him a well-deserved applause.
Thank you, Nigel, we very much enjoyed your music!
latest news