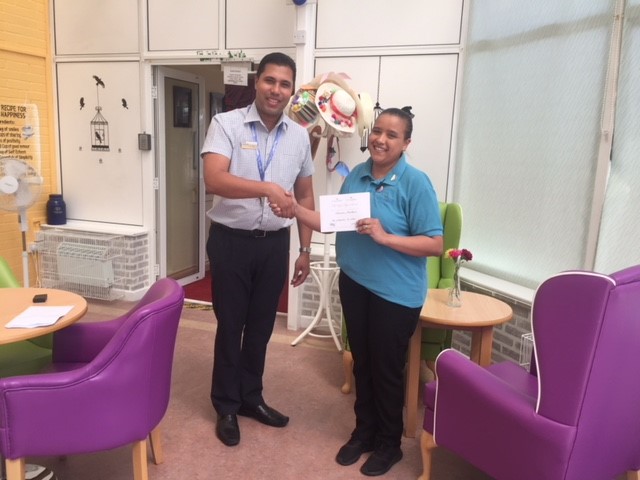 A VERY SPECIAL LADY……………..
24-05-18
Claudia Monteiro, a very dedicated Health Care Assistant at Birchy Hill, was awarded the High Flyer Wing for April 2018.
She is always there when needed and loves her job.
Claudia has always a smile on her lips, she is friendly and helpful to everybody.
She is already known as a Dignity and Namaste Champion.
Congratulations Claudia, it is nice having you in our team!
latest news