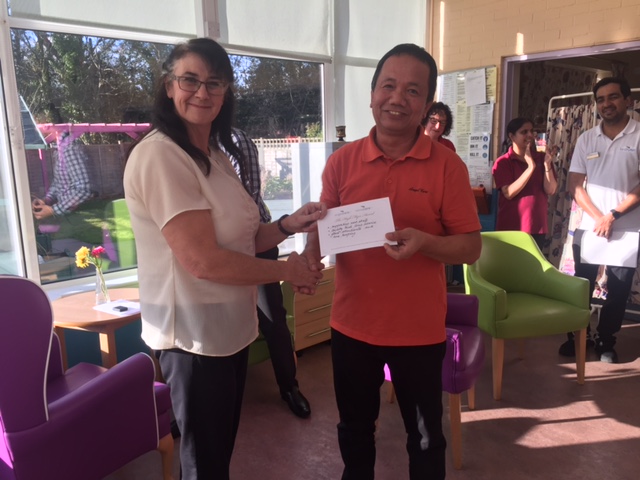 ANOTHER HIGH FLYER AT BIRCHY HILL
15-01-18
Golden Wing for Mario
Mario Bandonill, Kitchen Assistant at Birchy Hill, was awarded with a certificate by Gill Robinson, our Operations Director, and the 'Golden Wing' by our Manager Mark Yon, as a sign for being a great colleague to both Chefs, and as a wonderful help to new Staff.
Mario has worked for Angel Care plc for 11 years and is very loyal to the Service. And last, but not least, Mario has a lovely sense of humour.
Well done Mario, congratulations from all.
latest news