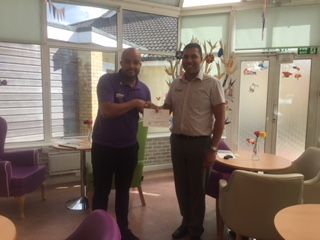 AUGUST 2018 – HIGH FLYER
17-09-18
Above and Beyond!
Our Senior Health Care Assistant "Marco Monteiro" received a Birchy Hill's "Highflyer Award" for August 2018.
He is very flexible to the needs of the Service.
Marco is hard working and has a positive attitude towards his work. He is very happy in his role and was recently promoted to be a Senior Health Care Assistant.
Marco does not only go above and beyond his duties, he is also a lovely colleague to work with. Well done!
Congratulations from all at Birchy Hill!
latest news