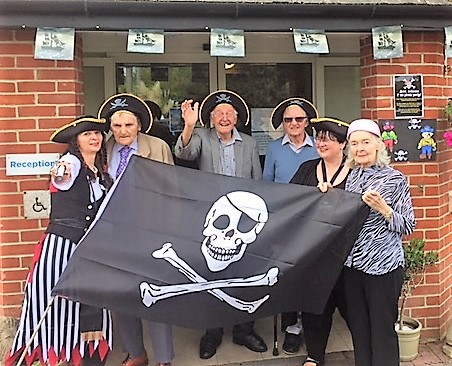 BIRCHY HILL PIRATES WENT ABOARD THE SHIP……
03-09-18
When we docked the port in New Milton. Birchy Hill Pirates boarded the ship – some call it "Ashley Lodge Care Home".
Everybody was in a lovely mood and looked forward to what was coming next, as they were seeing a new place and new people.
We enjoyed a great Pirates of the Caribbean Party with wild Ukulele music, fruit punch, and 'Caribbean' finger food.
After playing some games and winning some gold coins, we left them and their jewellery in peace. But they don't know – we might come back!
Cruising back to our home port in Sway, the pirates were laughing, cheering and singing, and all agreed, it was a wonderful day out.
A big Thank you to Dana at Ashley Lodge, for inviting us to a great party!
latest news