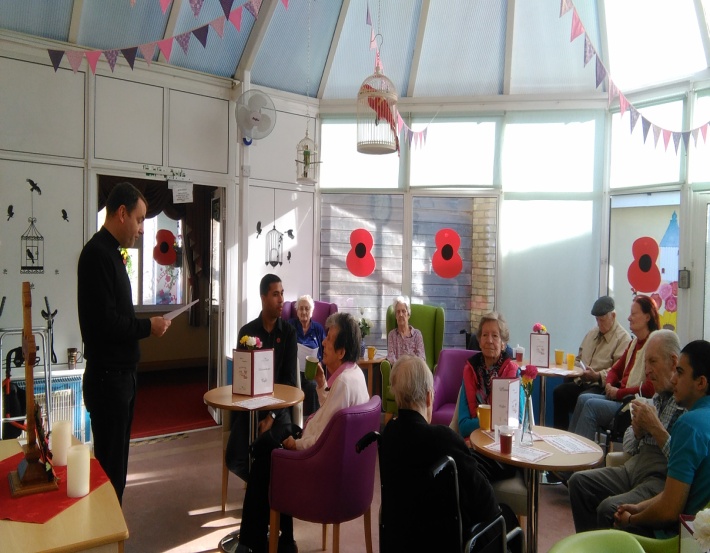 We Will Remember Them!!
22-11-16
From the beginning of November, Residents and Staff here at Birchy Hill Care Home purchased Poppies from the Royal British Legion and wore them to show their respect for all those killed in the Two World Wars and for more than 12,000 Servicemen and Servicewomen killed or injured ever since 1945.
On Armistice Day, on the eleventh hour, of the eleventh day of the eleventh month, we were following the British Tradition to pause for a two minute silence.
Afterwards Reverend John, the Vicar from St Luke's Church in Sway held a short remembrance service and found the right words for everyone who has lost a loved one in the conflicts. He also gave his blessing to everybody.
Our Home made a poppy wreath (as pictured below) 
At 21:00pm we watched the televised programme from the Royal Albert Hall
For Remembrance Sunday or Veteran's Day, we had  special Sunday lunch after seeing the Queen and Senior members of the Royal Family at the Cenotaph, in Whitehall, London on television.
Later we then watched an episode of Dad's Army which put the Residents in a lighter mood.
We then finished the day off with a small tea party.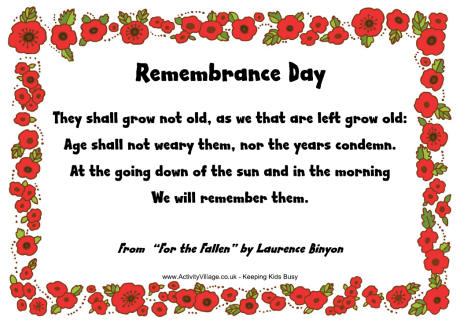 latest news