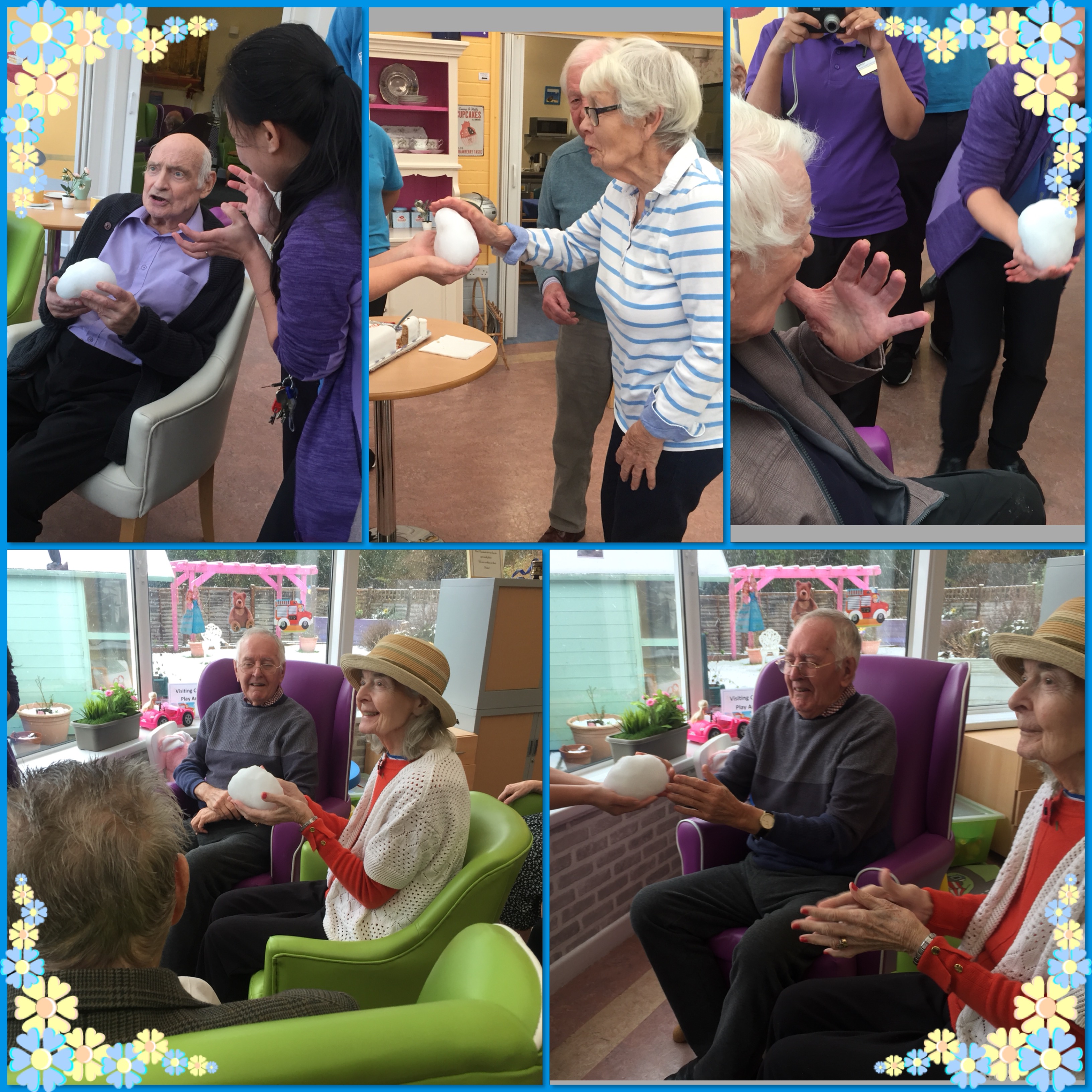 BRING THE OUTSIDE IN……………….
04-02-19
We do not often have snow in the South, but last week we had enough to make some snow balls.
It was too cold and to slippery for our Residents to experience the snow outside, so we brought the snow balls in!
It was great fun for everybody touching or holding a massive snow ball.
It brought lots of laughter to everybody.
latest news