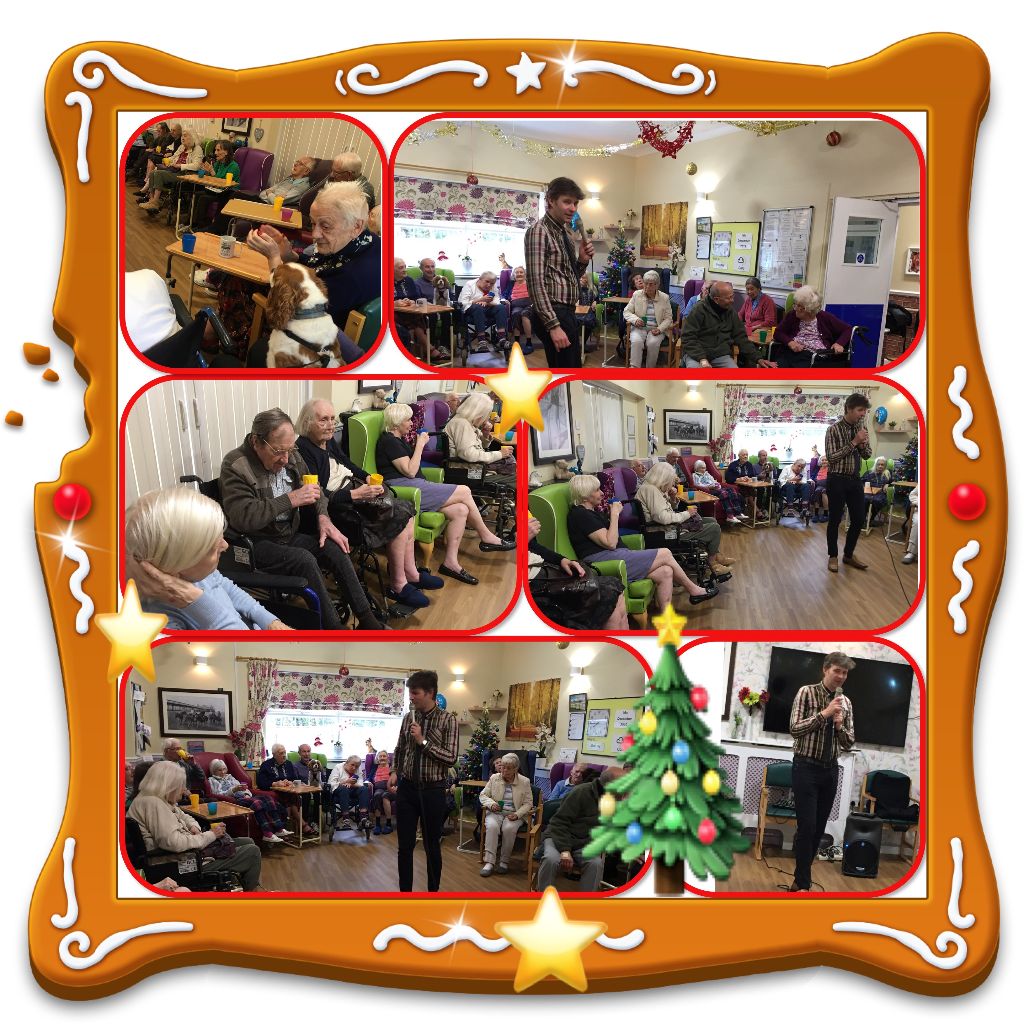 CHRISTMAS SING A LONG AT BIRCHY HILL..
27-12-19
….. with Mike Sidaway
In our last week of our Christmas Extravaganza, Mike Sidaway entertained our residents.
After performing some lovely well-known Christmas tunes, he asked the audience to join in and sing along to the Christmas Carols.
Everybody's highlight was 'The 12 Days of Christmas', which we all sang to the very last verse.
Thanks a lot, Mike, for this enjoyable matinee.
We wish you a Merry Christmas and a Happy new year!
latest news