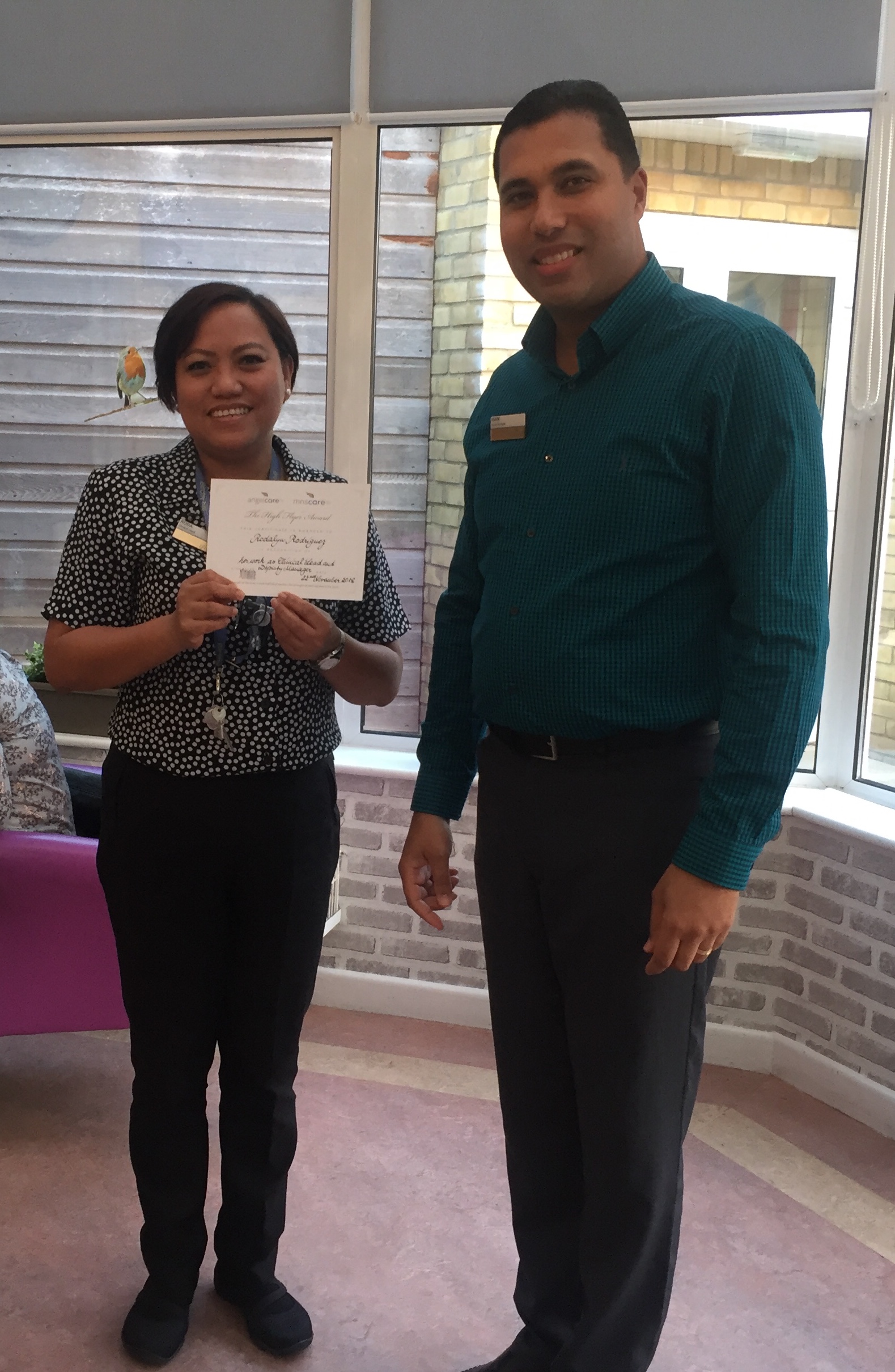 CLINICAL LEAD FLIES HIGH AT BIRCHY HILL
18-12-18
Rodalyn Rodriguez – The Clinical Lead and Deputy Manager at Birchy Hill was honoured with the High Flyer Award for Steering the Home through its CQC Inspection.
Also they were awarded it as they are very supportive, known for having a good time management and also a positive attitude.
We are very glad having you here, Roda!
Congratulations from all at Birchy Hill!
latest news