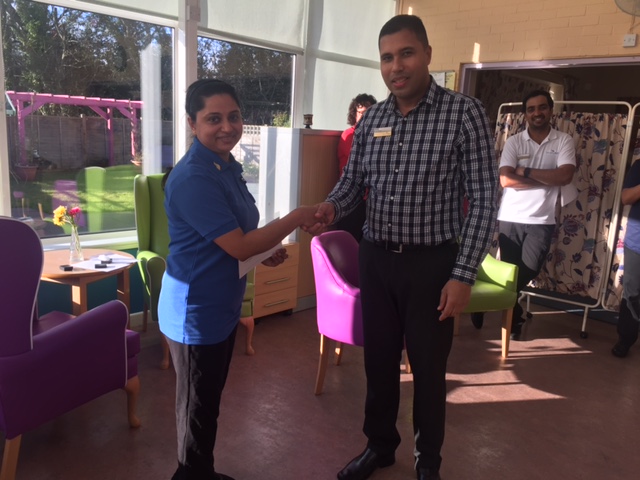 DECEMBER 2017 HIGH FLYER AT BIRCHY HILL
15-01-18
Very Dedicated to her Job
Manju V.Poulose was awarded with the monthly Highflyer Award for December 2017.
She is not only very dedicated to her job as a Nurse at Birchy Hill but she is also very loyal and very flexible to the Service.
Manju's work is much appreciated.
In the photograph you see her receiving the 'Golden Wing' from our Manager Mark Yon, after Gill Robinson, the Operations Director, awarded her with a certificate.
Congratulations Manju, well done!
latest news