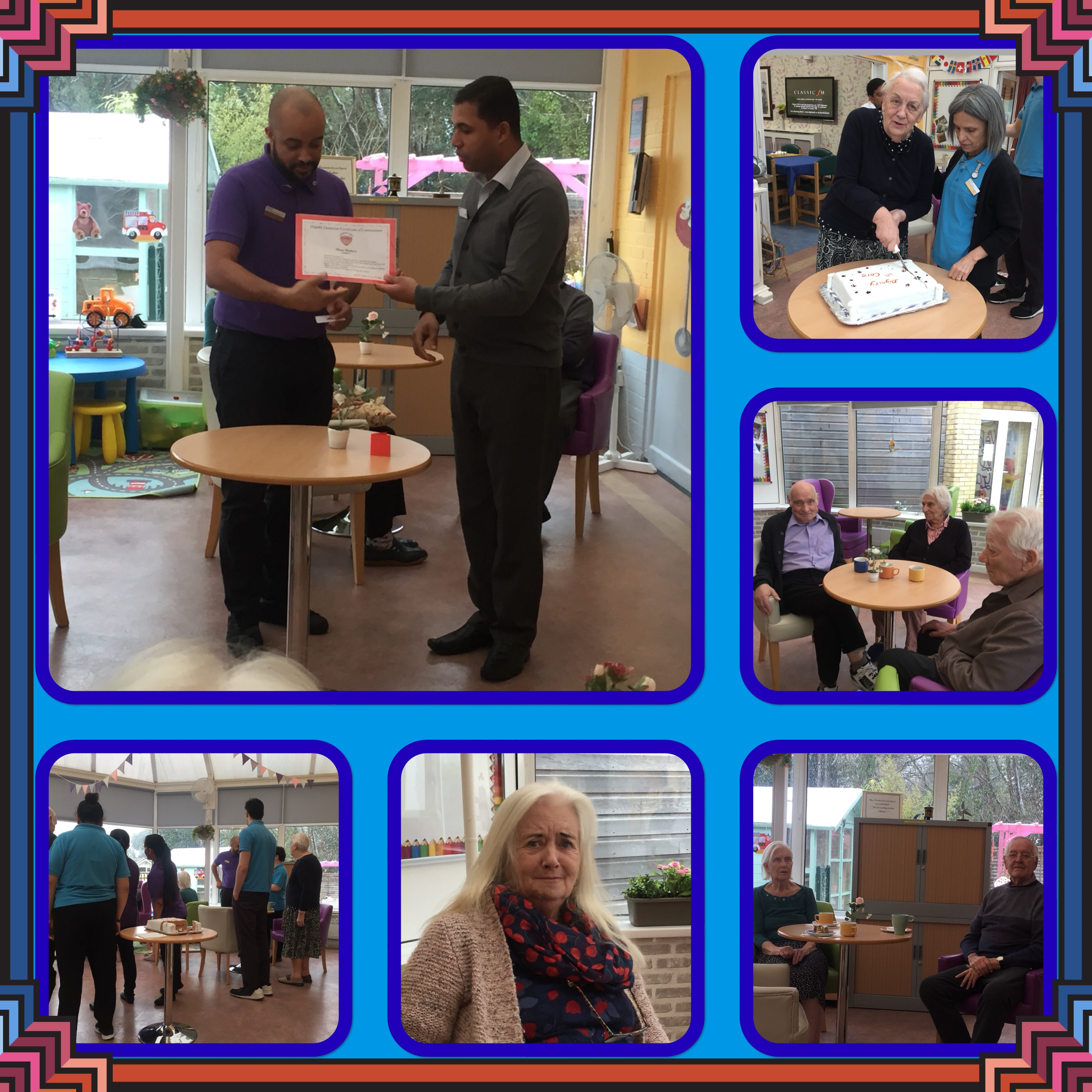 DIGNI-TEA PARTY
04-02-19
As every year Birchy Hill's Residents and Staff celebrated Dignity Day.
As a lovely tradition we gathered together for a "Digni-Tea Party" with a tasty cake, cut by our Resident Betty.
We were entertained by "Beatles Tunes" and last but not least Marco Monteiro, Senior Health Care Assistant, was honoured being a Dignity Champion.
He received his badge and had to promise to follow the 10 Dignity-Do's.
Well done Marco, congratulations!
latest news