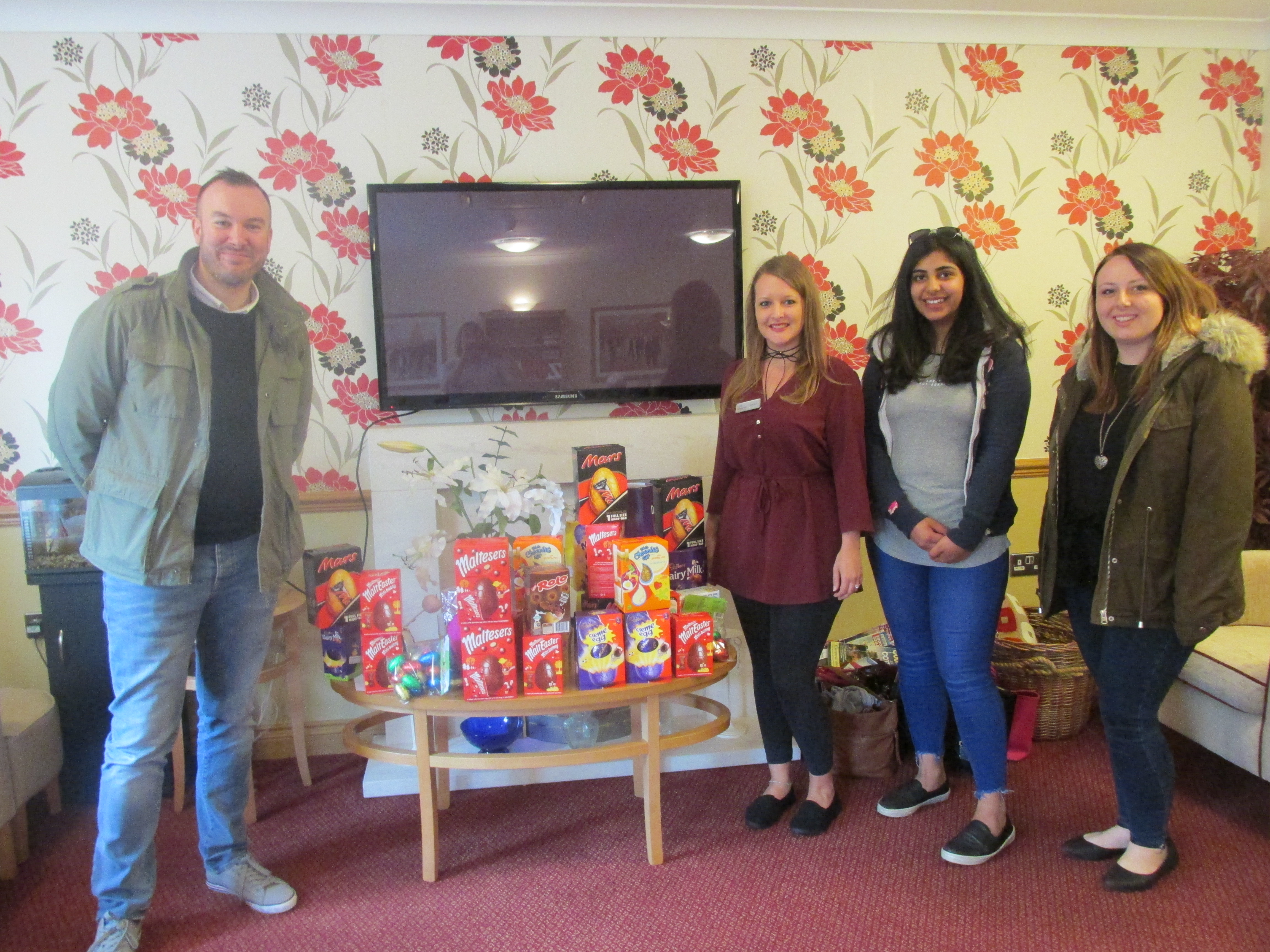 DONATION OF EASTER EGGS FROM COVENTRY BUILDING SOCIETY
13-04-17
I would like to express to you once again our sincere thanks for the generous gift of Easter Eggs collected for our Residents.
We were overwhelmed at the number collected and I know that the people living at The Orchid Care Home were also moved by people's generosity.
It is so nice to see that there are good hearted people in society today that will put themselves out for a good cause.
On behalf of myself, the Staff and the Residents a very big thank you, please do come and join us for coffee and cakes if you are in our area, you will always be most welcome.
latest news