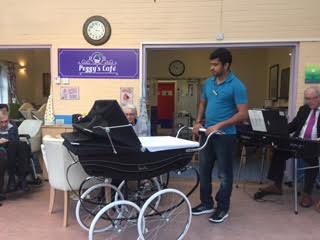 Double Trouble at Birchy Hill
01-02-17
On Friday 27th January 2017, Birchy Hill Care Home finally introduced their new arrivals.
The lifelike twin baby dolls which were in their wonderful Silver Cross Balmoral pram
These were the attraction for our ladies and gentlemen alike. All of a sudden Alastair Hume's piano performance was not interesting anymore. All eyes were on the "Babies". It was a lovely twist to our tea party.
A big Thank You goes to Silver Cross who donated a brand new pram to our residents!
latest news