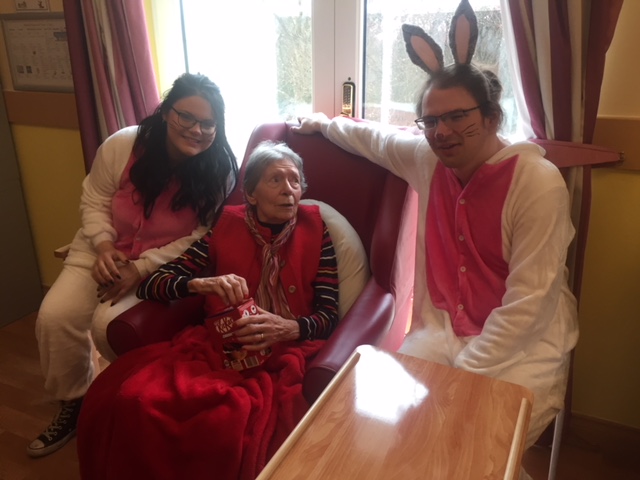 EASTER BUNNIES CAME TO BIRCHY HILL
10-04-18
As part of our intergenerational activities we invited students from Bournemouth University to join us for our Easter celebrations.
On Easter Sunday they dressed happily up as Easter Bunnies and handed out a lovely chocolate egg to all Residents.
Everybody was delighted by our happy bunnies.
A very big Thank you to Aaron and Alana who spent that lovely time with us.
latest news