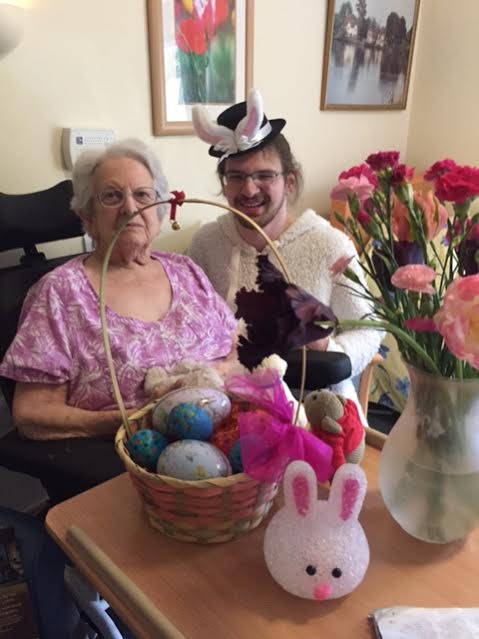 THE EASTER BUNNY ARRIVED AT BIRCHY HILL
02-05-17
After decorating bonnets and having an Easter Bonnet Parade to show of the wonderful bonnets. We then went on to colouring eggs and making lots of Easter decorations.
The Residents at Birchy Hill were then very pleased to see the Easter Bunny visiting them on Easter Sunday.
He brought an Easter egg or cuddly toy bunny for each Resident. It was a very funny way to entertain the young and old in our home. The Residents had a chat, made a joke and wanted to find out more about the bunny.
They thoroughly enjoyed this happy Easter morning.
latest news