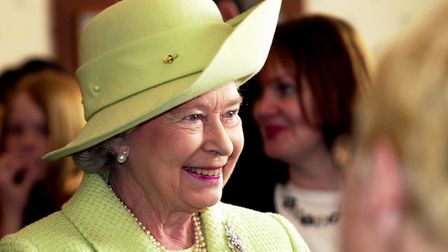 Cavell Manor – Farewell, Your Majesty
23-09-22
At Cavell Manor, we said our farewell to HM Queen Elizabeth II in the run up to the funeral by watching live news, and remembering her in many different ways.
Some of our residents had actually met the Queen in their younger days, some had seen her from afar.
We were privileged enough to receive a letter from Windsor Castle earlier this year when one of our very talented residents, an artist, painted two portraits for the Platinum Jubilee.
On 19 September 2022 we gathered together in our wonderful cinema room to watch the funeral, and the TVs were on in our lounge areas, as well as in the rooms of residents who were not able to join us.
Following the funeral we had a toast to HM Queen Elizabeth II, and after lunch the residents had a delightful cake made by our wonderful chef, Marta.
The afternoon was spent signing our very own book of condolences, which now stands in our reception area for family and friends to add their own message, if they wish to do so.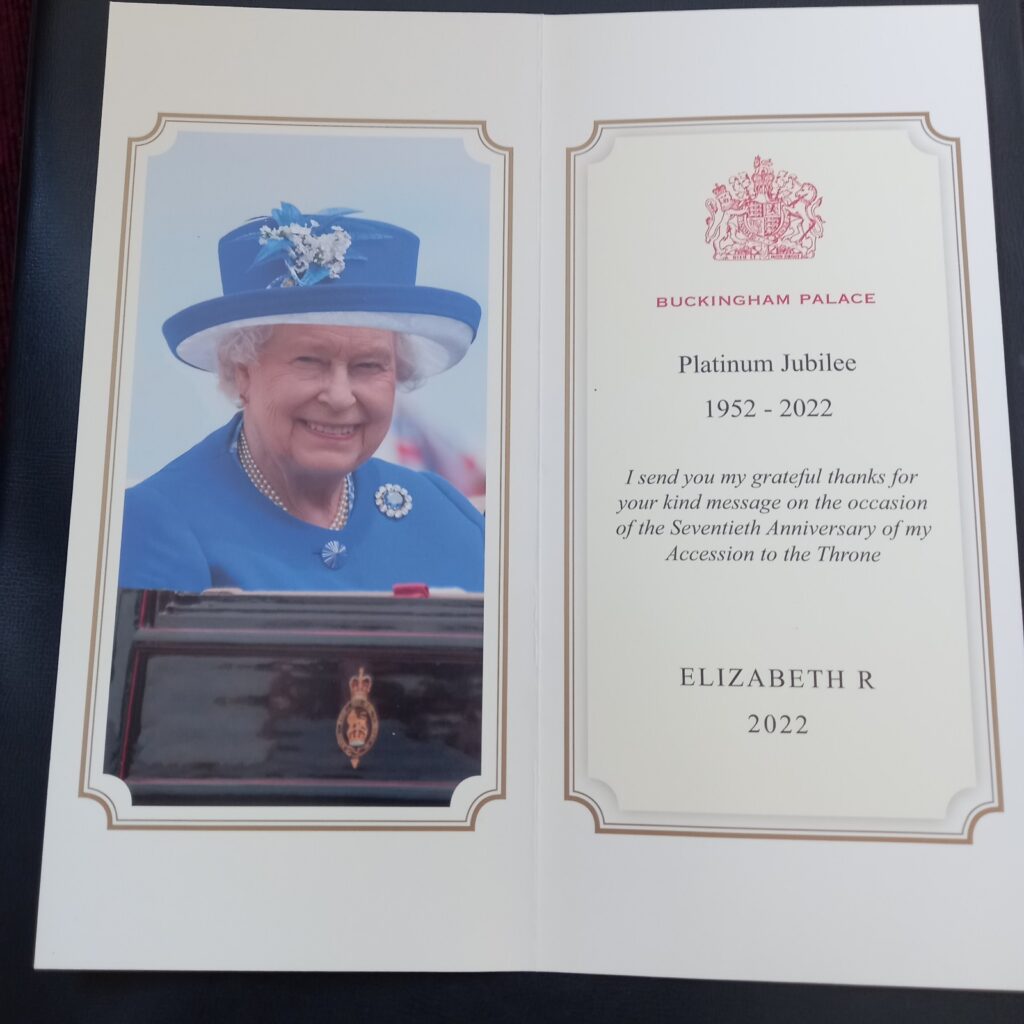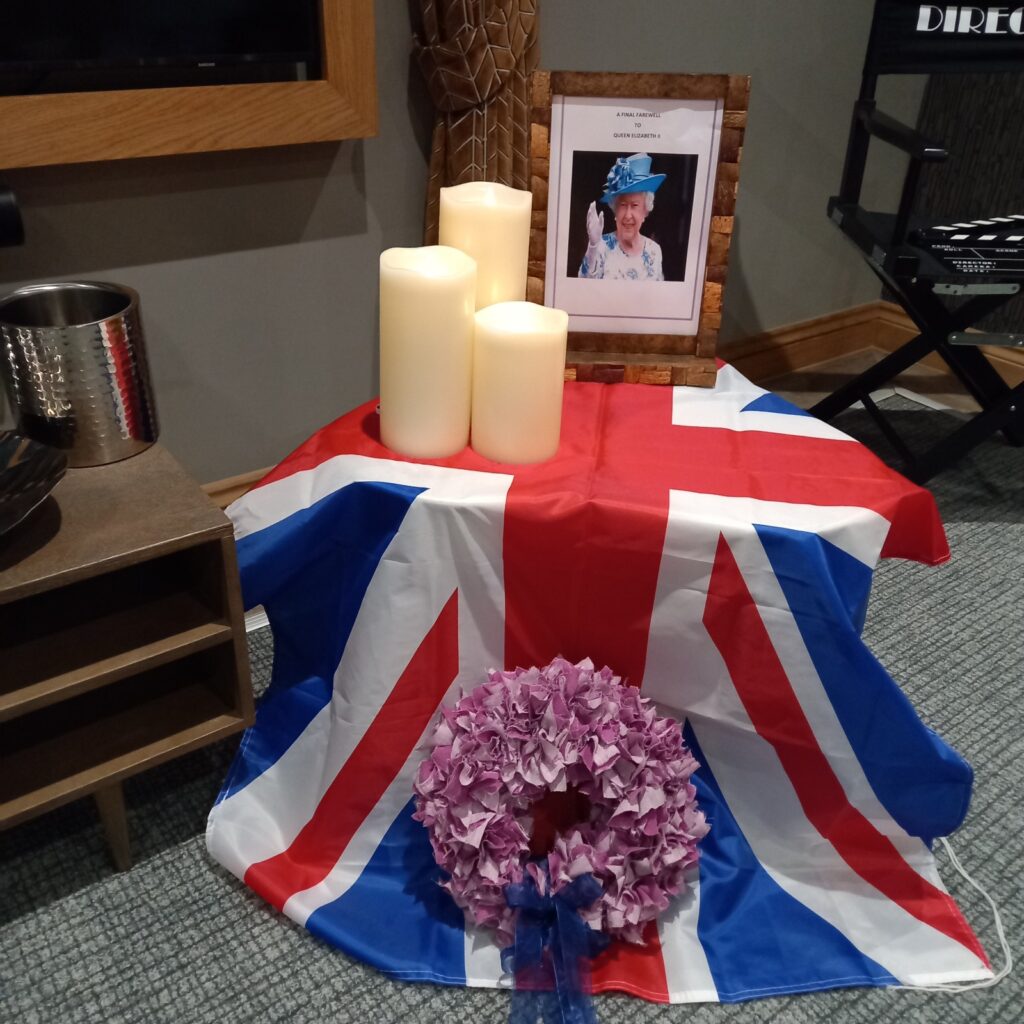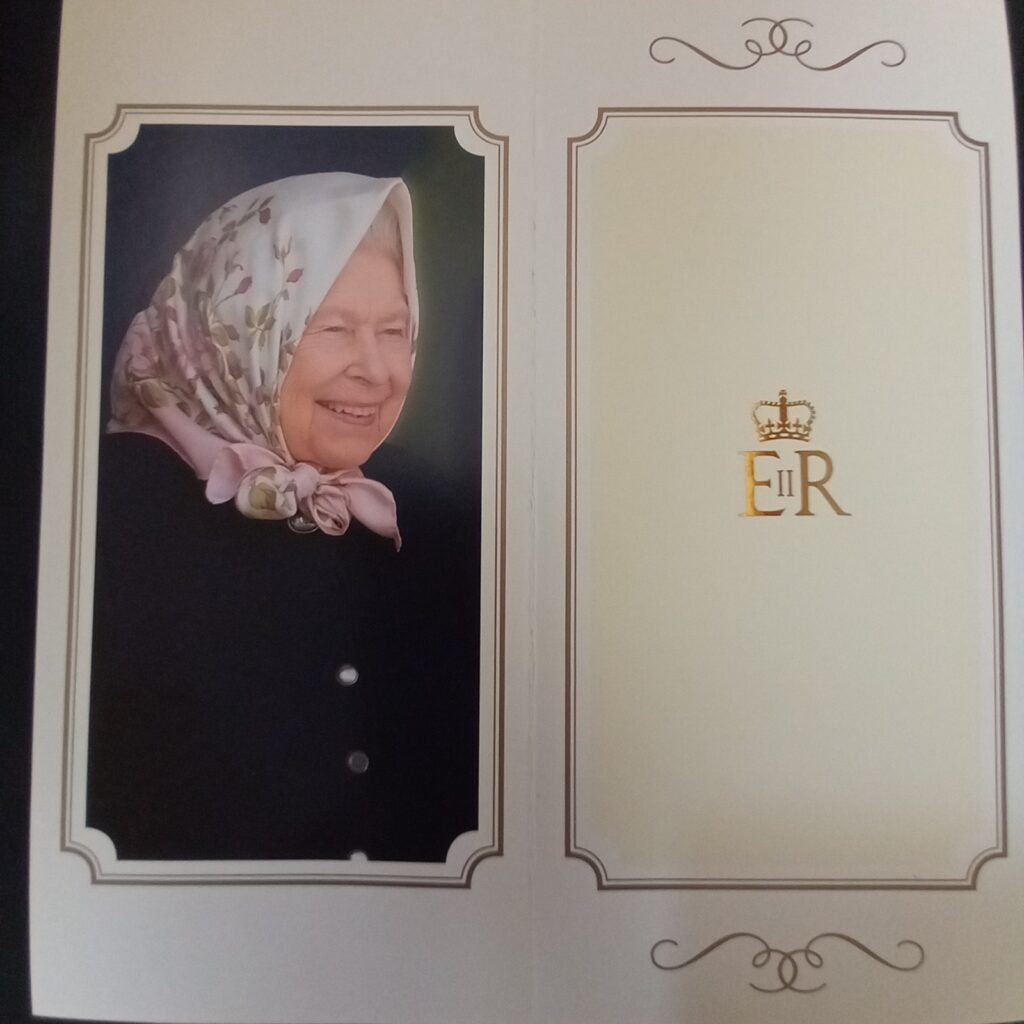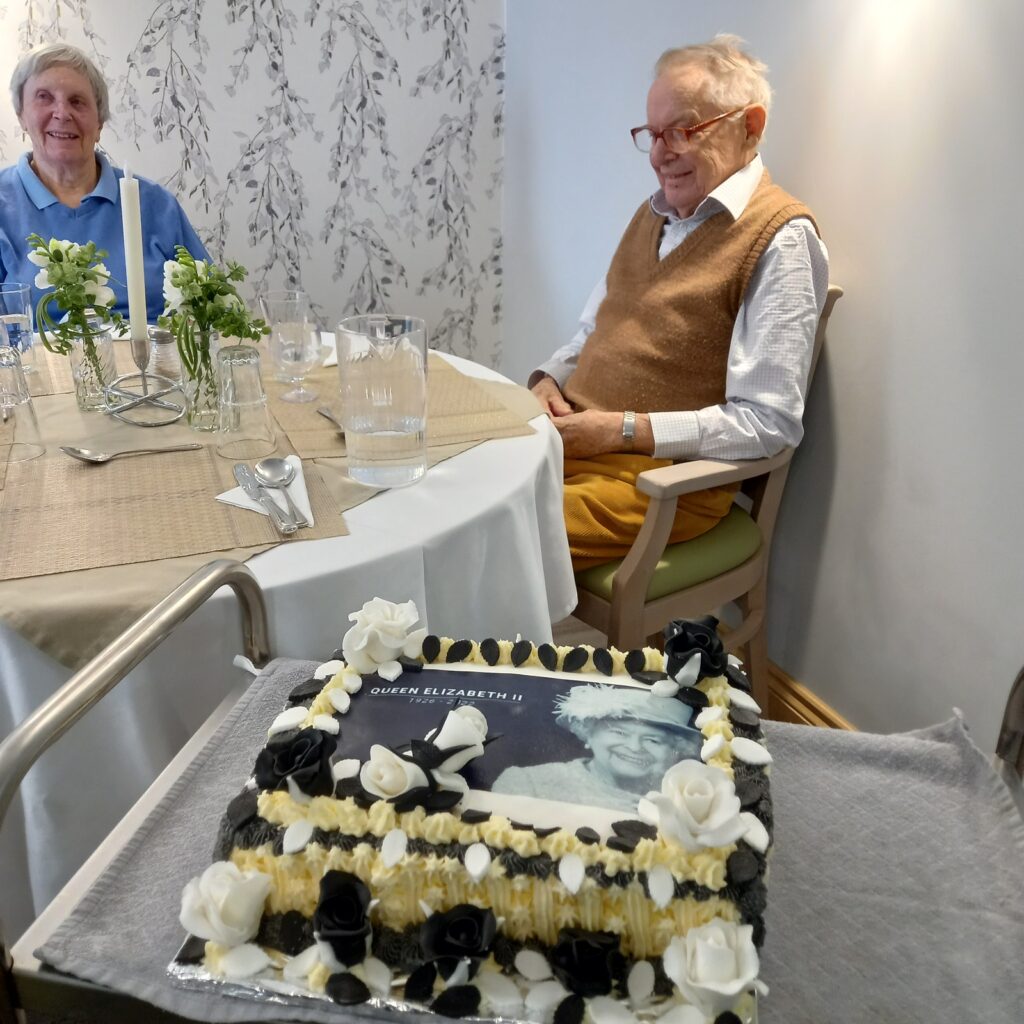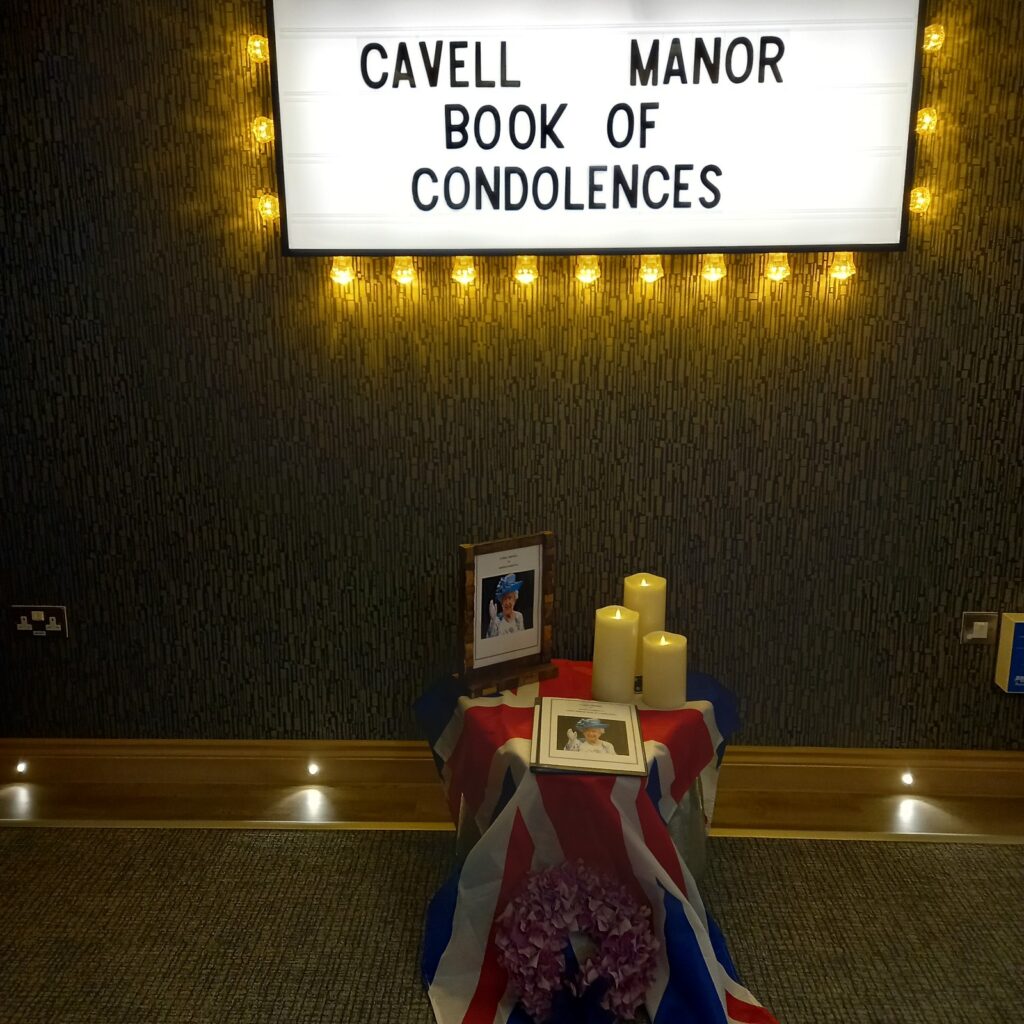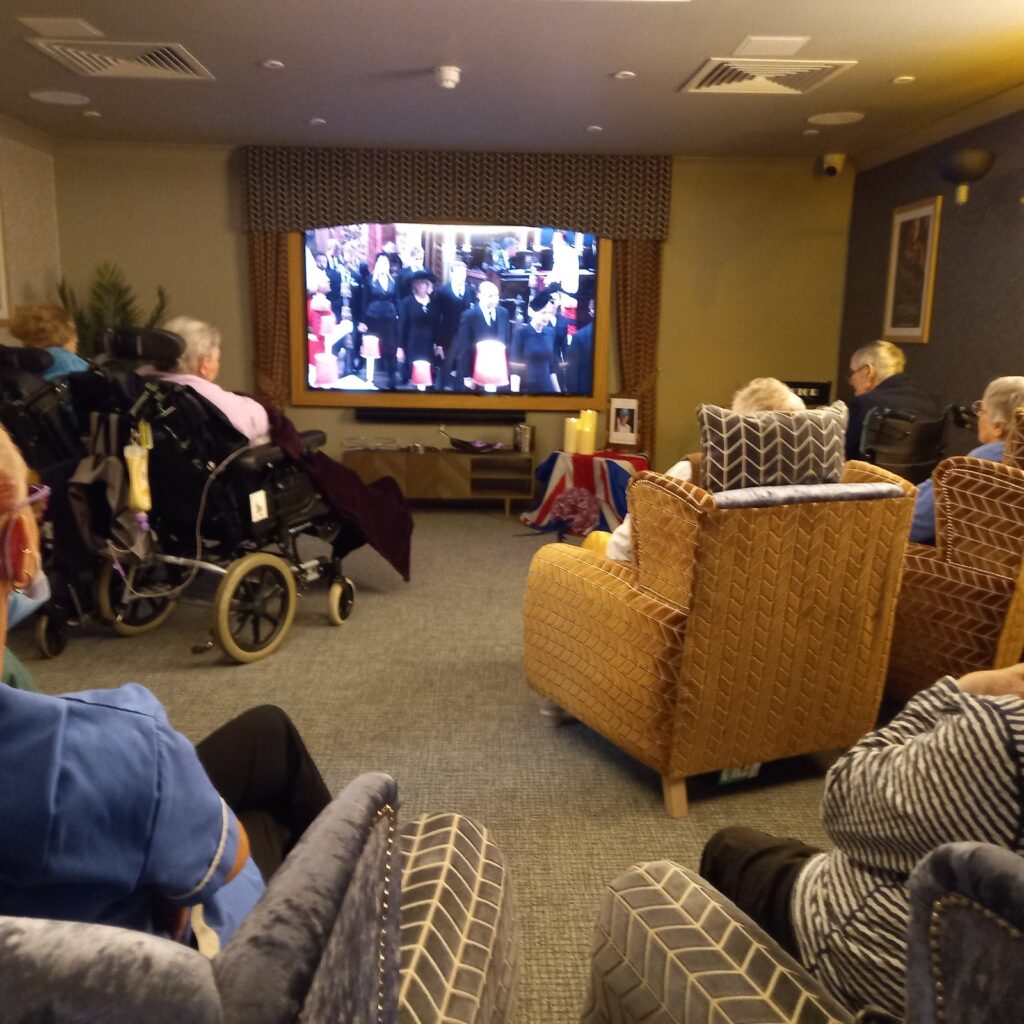 latest news