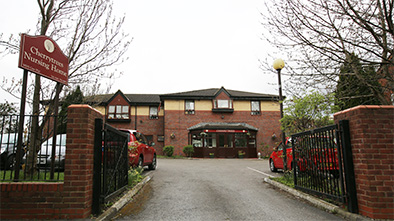 Letters of Thanks – Cherrytrees
01-11-22
We have received two wonderful letters from a resident's family –
… 'want you to know what a fabulous job you are doing there at Cherrytrees.
We never had an issue with Paul's care over the years but we did witness big improvements after your arrival.
The atmosphere is lighter and brighter, the energy more positive, and the staff more engaged and engaging!
There is a new 'buzz' about Cherrytrees and it can only have been your leadership.
You have captured the essence of the word 'home'.
L and D – Resident's relatives, August 2022
'Thank you from the bottom of our hearts for making Paul's final years the best they could have been.
Four years ago Paul had a series of strokes that took away so much from him. We know how frustrated he was going from extremely independent to totally dependant. You helped him do this with love, care and dignity.
Yes, it was a shock to us all to witness such a rapid demise last week. For Paul though, he didn't suffer too long and he passed away peacefully in his own home where he was loved and cared for. It doesn't get any better than that.
We have a great memories of our most recent visit when Paul was singing along with the live entertainment!!
We will be forever grateful to you all at Cherrytrees. We're certain Paul says thank you too.'
L and D – Resident's relatives, August 2022
latest news