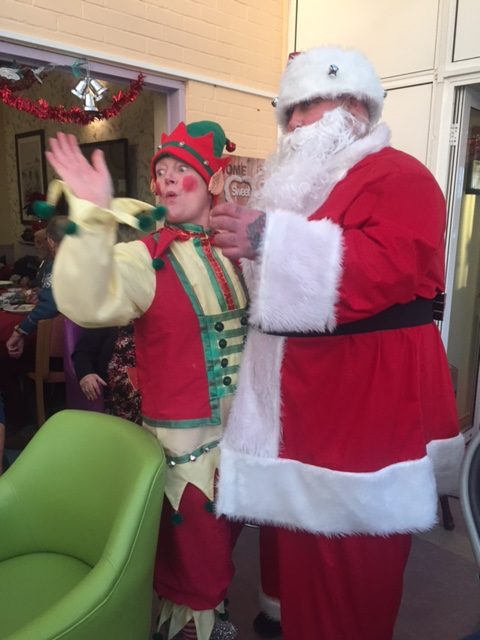 FATHER CHRISTMAS AND HIS ELF VISITED
27-12-17
Without warning Father Christmas and one of his Elves suddenly appeared when the party was in full swing.
It was a wonderful surprise for all and in some people's eyes you could see the same sparkle when they saw Father Christmas as they had when they were young children.
We could convince him that all Residents had to be on his "Good- List" this year.
Thank you, Father Christmas, we'll see you again on Christmas Day!
latest news