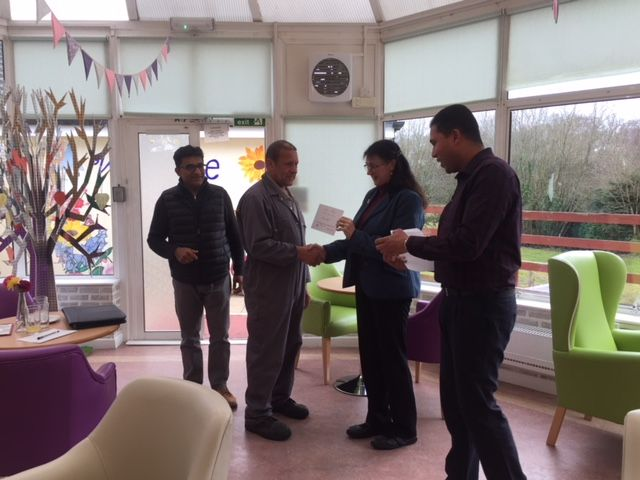 FEBRUARY'S HIGHFLYER AT BIRCHY HILL
12-03-18
To his big surprise Kevin Moyce, who is the Gardener and part of the Maintenance team, was awarded the 'Golden Wing' as a gratitude for working above and beyond his normal duties. Kevin is always friendly and helpful and would never say no, if there is another task waiting for him.
He is a long-term loyal employee to the Service.
He is responsible for the Outdoors with our well-maintained gardens, and indoors he paints everything from walls to cupboards.
Kevin is an asset for the Service Users, Colleagues and Management. He received his certificate from Gillian Robinson, Operations Director, and the 'Golden Wing' was awarded by Sandip Ruparelia, our Managing Director.
Congratulations from all at Birchy Hill, well done Kevin!
latest news