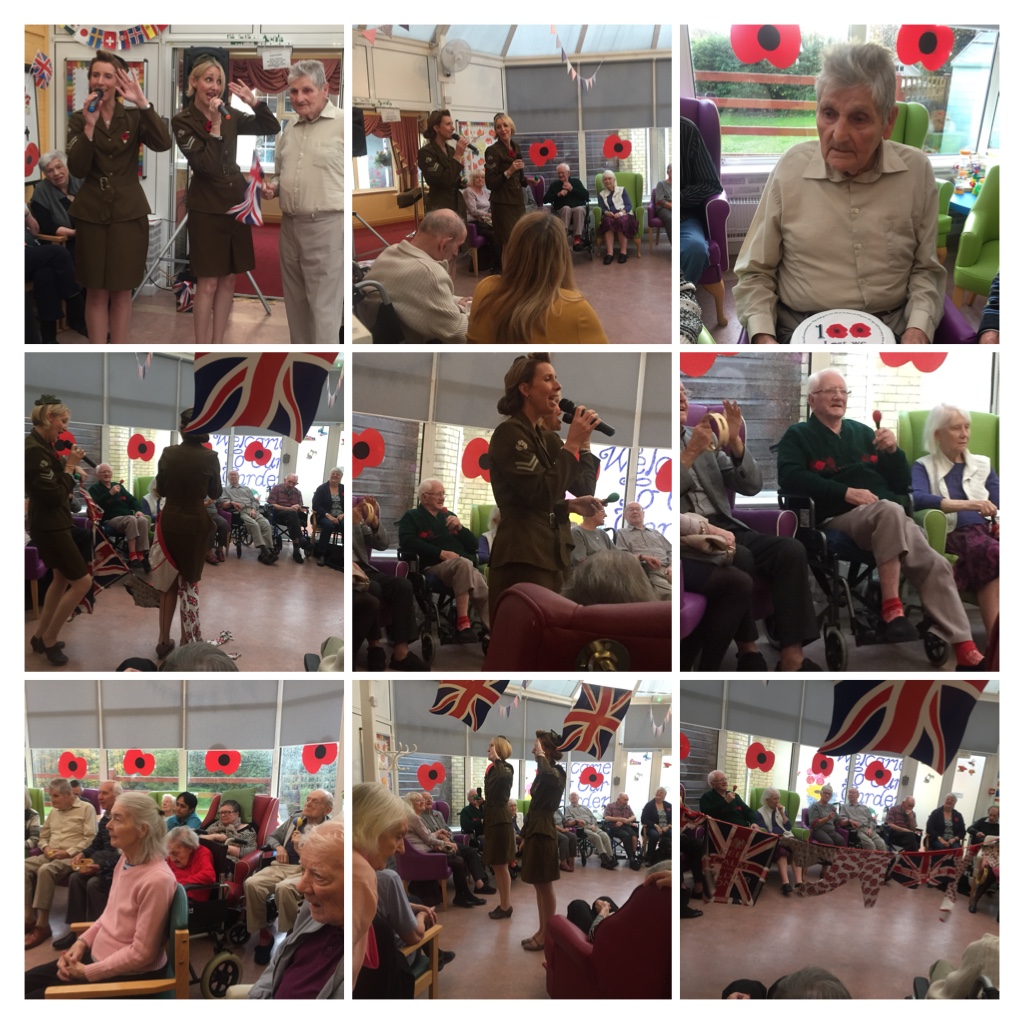 FESTIVAL OF REMEMBRANCE – PART 2
22-11-18
On Saturday, the Land Girls entertained us with their wonderful show. They arrived in military uniforms and finished the entertainment with their flag waving 'Spirit of the Blitz' finale.
It was a great success with our Residents and their friends and families alike.
The 'Girls' were lovely to look at and their singing was overwhelming. Our Gentlemen were very excited until one did not want to sit still anymore and went up to sing with them.
After the show we had a little tea party with yummy cake and cupcakes form our kitchen. Everything was decorated accordingly.
latest news