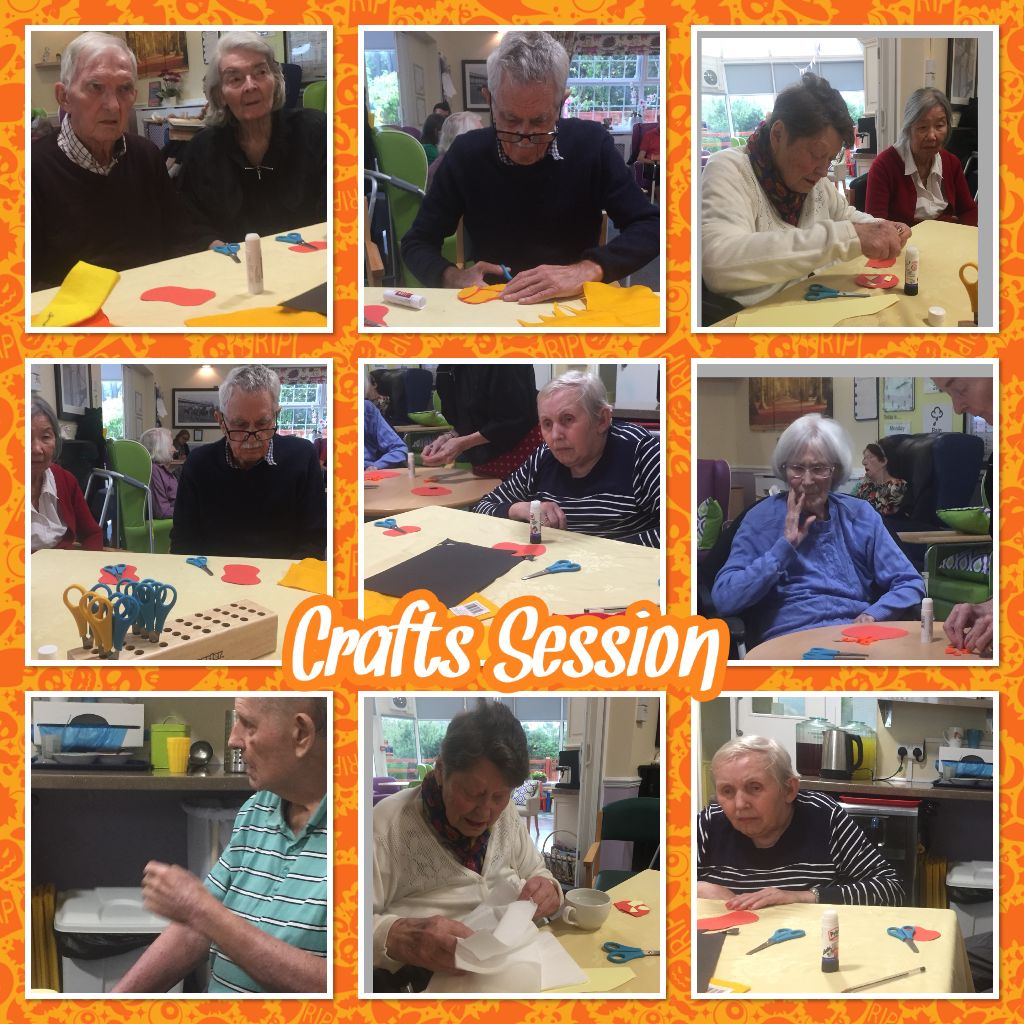 FIRST PREPARATIONS FOR "HALLOWEEN"
23-10-19
This week we had a craft session with the motto 'Halloween Decorations'.
Our Residents decided to decorate small paper pumpkins to make a garland which you will be able to see in Peggy's Café when the decoration is up for our 'Happy Halloween Party'.
Everybody was very busy cutting and pasting.
We all had lots of fun.
latest news