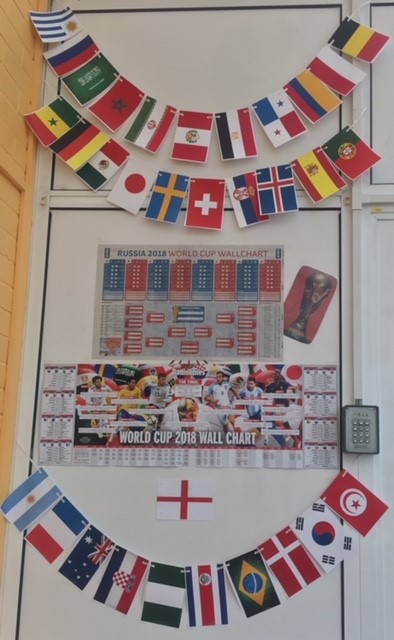 FOOTBALL WORLD CUP 2018
20-06-18
On behalf of everyone in Birchy Hill I would like to send a very big Thank You to Debbie Quick – Gill Robinson's PA.
She sent these pretty flags to all homes to use them for the World Cup decorations. I think, we used them quite well!
Our Resident and Football Enthusiast Joyce O watches every single game to make sure we can get the right results for our world cup charts.
Good luck to the English team!
latest news