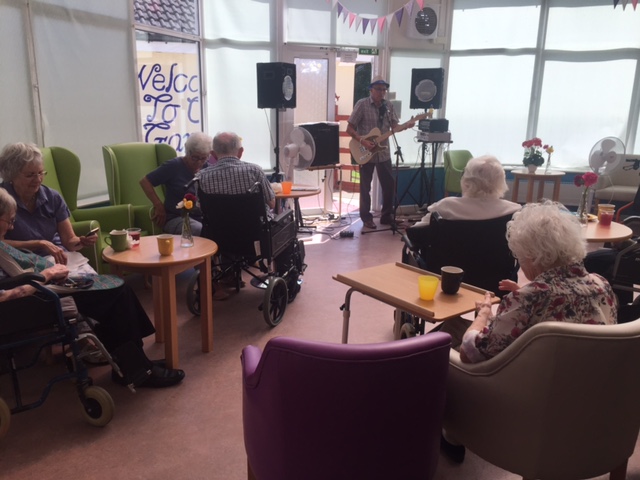 GO WEST AT BIRCHY HILL
04-09-17
Birchy Hill's "Cowboys and Cowgirls" welcomed the Country and Western Singer Danny Stone with a loud "Yee Haw" to start an afternoon full of campfire romance.
Everyone enjoyed the tunes like "I Want to be a Cowboy's Sweetheart", "Oh My Darling, Clementine", or "The Lonesome Rider" – just to name a few songs of Danny's repertoire. The Residents and their guests were clapping and tapping to the cheerful music.
Historically Western music was directly influenced by the folk music traditions of England, Wales, Scotland, and Ireland, and many cowboy songs, sung around campfires in the nineteenth century.
It directly related musically to old English, Scottish, and Irish folk ballads. Western music celebrates the life of the cowboy on the open ranges and prairies of Western North America.
Thank you Danny Stone for taking us to the "Wild Wild West".
latest news