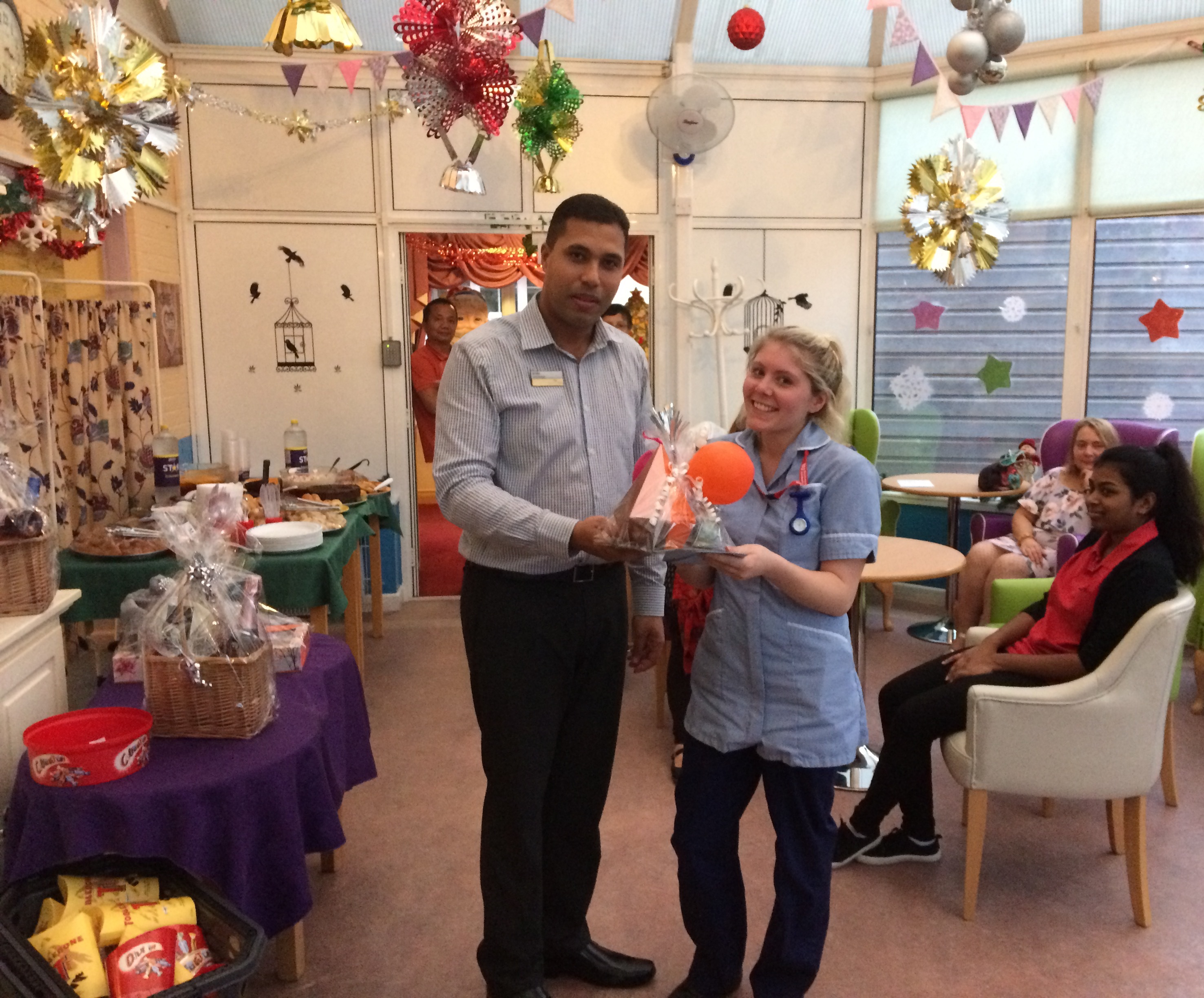 "GOOD BYE MARIE – WE WILL MISS YOU"
27-12-17
For the first time Birchy Hill offered a practical placement for a Student Nurse. Marie Drayton, Student Nurse who is in her second year at Bournemouth University, spent 3 months in Birchy Hill.
She showed a very professional and caring way in her work with the residents and in her training with her fellow colleagues.
On her last day, our Manager Mark Yon, took the opportunity to say "Thank you" and gave her a token of our appreciation.
Hopefully, we will see you again, Marie!
Good luck for the future from all at Angel Care and MNS Care PLC Marie
latest news