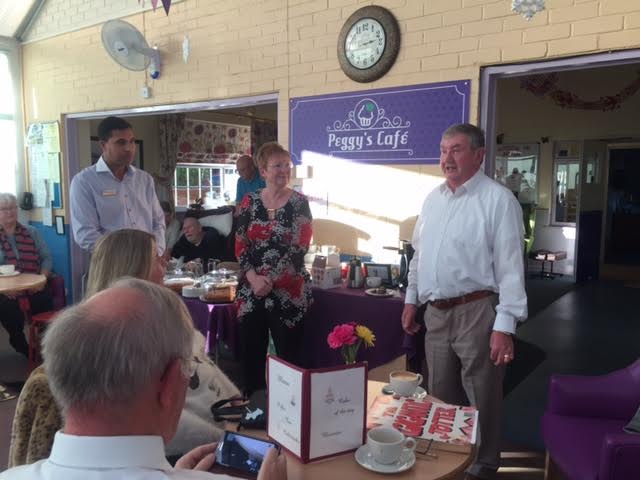 Grand Opening of Peggy's Cafe
30-11-16
In July 2014 Peggy Stephens chose Birchy Hill to become her new home. She loved the Staff and the Staff loved her. She was telling us all sorts of stories from her life and everybody enjoyed listening to Peggy.
Her early years spent in the Army, being an entertainer for the young and old, whilst dancing, singing and playing the piano. Peggy was also a proud owner of a pig farm, these were just a few of her stepping stones.
Sadly Peggy passed away just before her 94th Birthday in November 2016. Her family and the Staff at Birchy Hill miss her very much.
So today Tuesday 29th November 2016 we opened "Peggy's Cafe" as a tribute to "Poplars Queen of our Hearts"
All of Peggy's Family, Friends, Residents and Staff at Birchy Hill listened to Ian Stephens and our Home Manager Mark Yon said some nice words and we all enjoyed a cup of coffee and a lovely slice of cake, after the new signage was revealed for our Cafe.
latest news