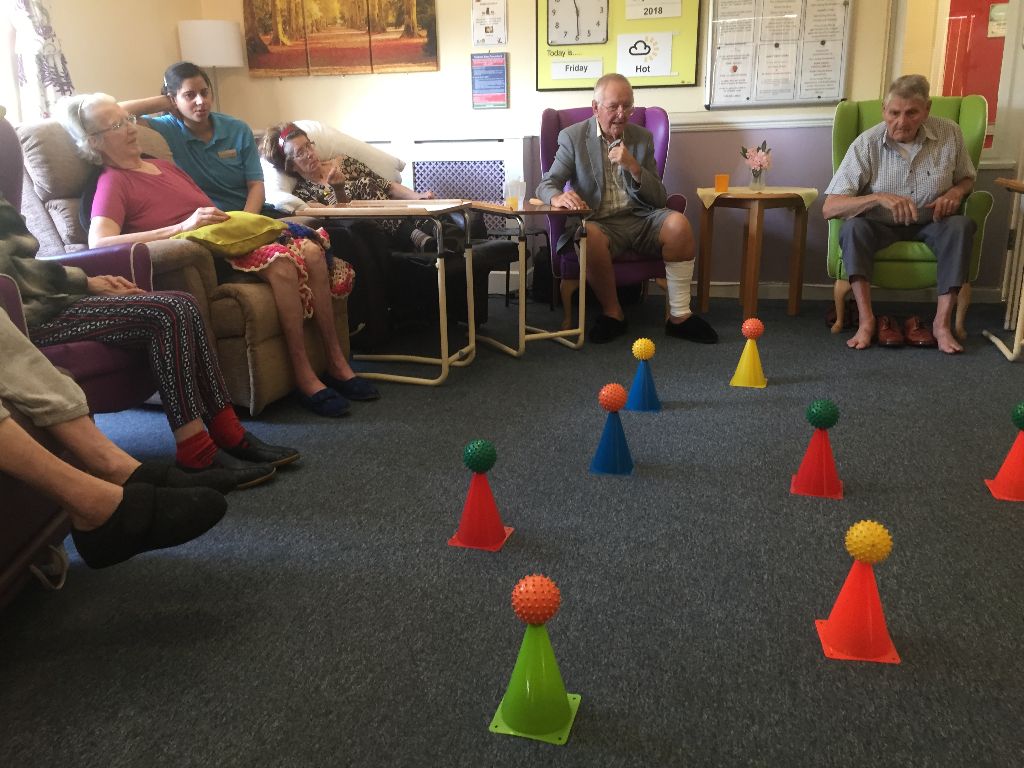 GYM TIME – NOTHING IS IMPOSSIBLE
17-09-18
All the Residents who joined the seated exercises group with Vitality Care were surprised how much fun they had.
This session's topic was 'Throw a Ball'. We played Balloon Tennis, 'Basket Ball', Squish It, and Hit the Cones.
Engaging music encouraged everybody to be part of the game. T
hank you, Shelley, as every time it was a great session.
latest news