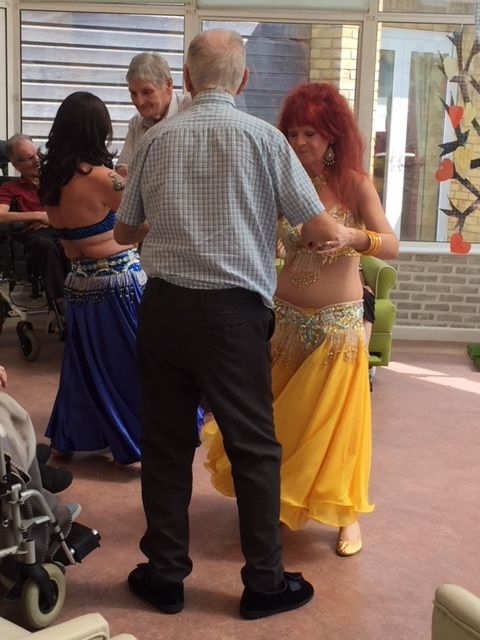 HABIBI AND THE FLOWERS OF THE DESERT
30-04-18
Our Residents enjoyed an afternoon being taken into the fairy tales of Thousand and one Nights.
Some of our Gentlemen were invited to dance with the Flowers of the Desert and they certainly loved it.
The Oriental music, the colourful costumes and the dancers brightened up the day for everyone.
A big Thank you to Habibi from all at Birchy Hill for this nice afternoon entertainment.
latest news