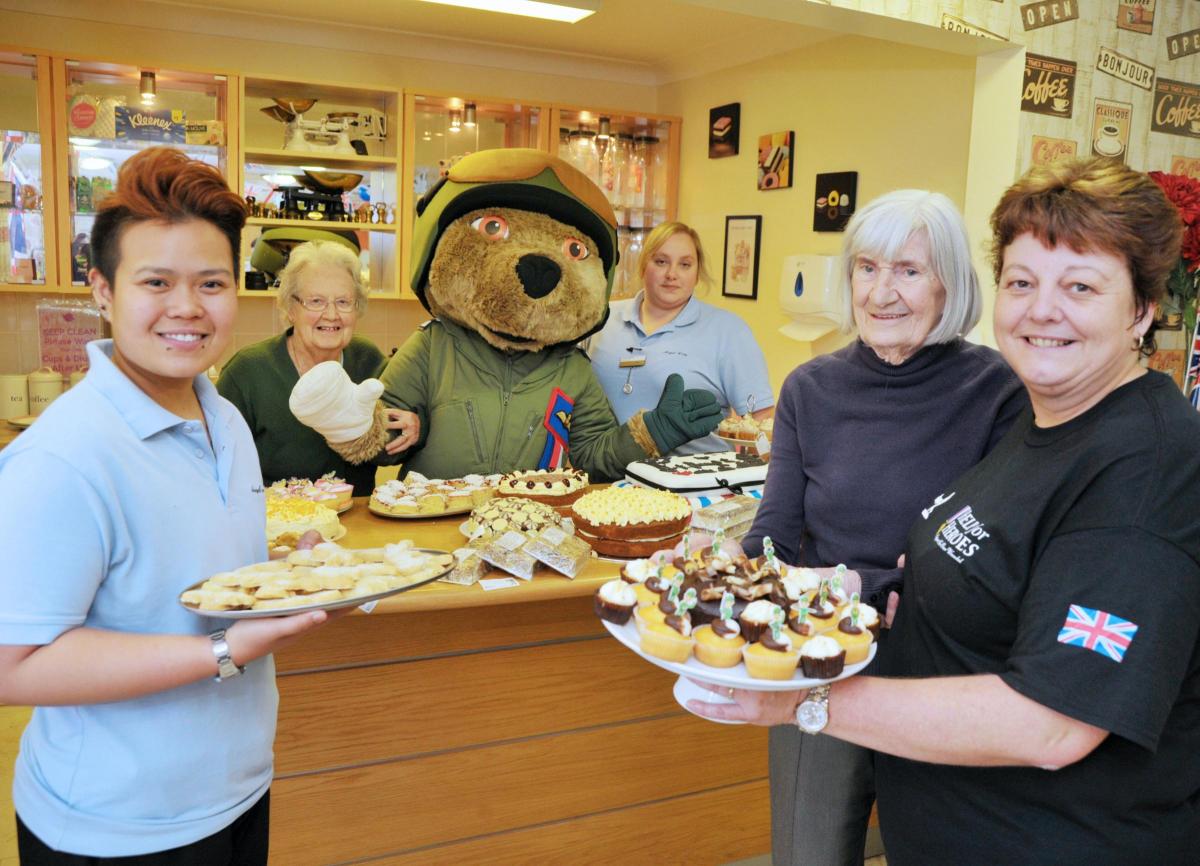 HELP THE HEROES BAKE OFF
02-05-17
RESIDENTS, staff and friends at the Orchid Care Home in Haydon End had a fantastic time on Friday as a special guest came for a visit.
After hearing that the Orchid team were organising a bake sale in aid of Help for Heroes, the charity pulled out all the stops to get their Hero Bear mascot along to join in the fun.
Manager Dawn Drew said: "It went very well, we're nearly at £200 raised.
"Staff baked caked and so did some of our relatives, but what made it extra special was the residents baking cakes as well.
"We had a baking morning and they made cupcakes with bears on and shortbread too.
"We do baking sometimes but this was nice because it was for a specific reason.
"There was a good turnout of relatives, staff, friends of staff and residents – having the bear here made it even better.
"Not only was he with us when we were enjoying the cakes but he has been on all three floors of the home today, walking round to make sure every resident – even those being cared for in bed – got to see him.
"It went down very well."
As an ex-servicewoman herself, the choice of Help for Heroes was an obvious one for Dawn.
She has previously helped them with small donations but was pleased to support them on a bigger scale this time.
latest news