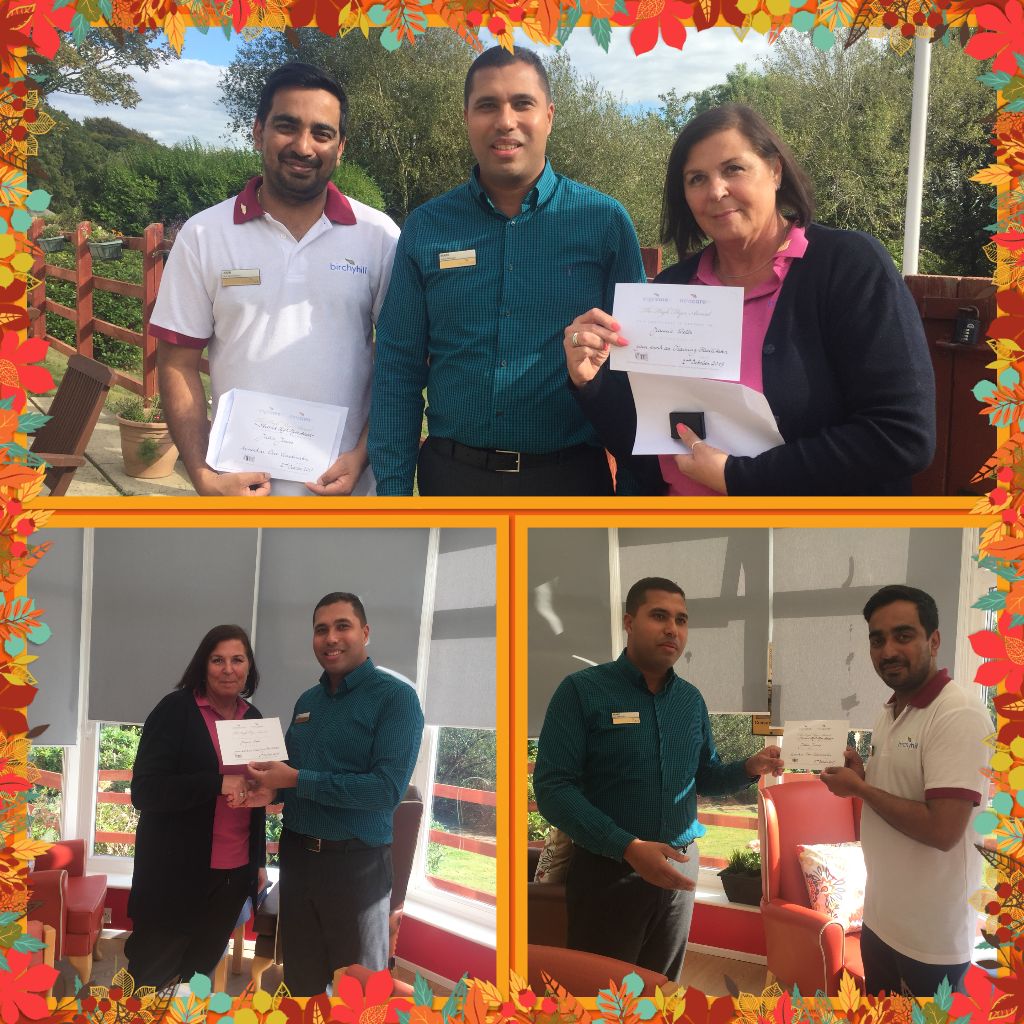 HIGH FLYER AWARDS – SEPTEMBER 2019
23-10-19
For September two colleagues were awarded the company's 'Golden Wing':
Jeannie Wells – "Trainings Facilitator" received the Highflyer Award for being very supportive to new staff, also for her very warm welcoming to newcomers and for going above and beyond to introduce local amenities to new staff.
Jabin James – "Care Coordinator" received his SECOND Highflyer Award for his continued hard work and support, for remaining very loyal and dedicated to the Service and for ensuring that all new staff are welcomed.
Well done! Congratulations to both of you from everybody at Birchy Hill.
latest news