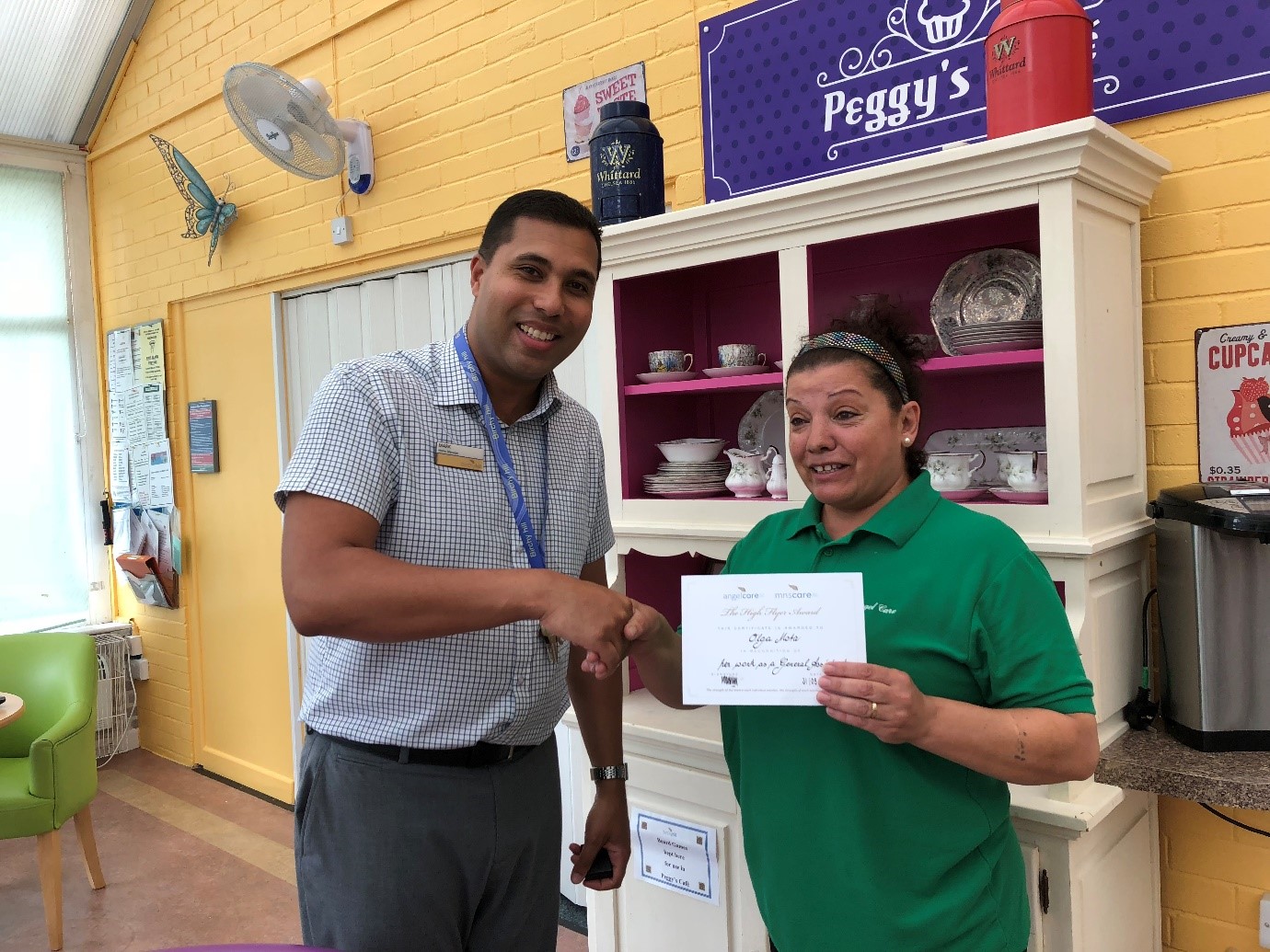 HIGH FLYER OF MAY 2018
13-06-18
Olga Mota is our latest 'Highflyer'
Olga Mota, A General Assistant at Birchy Hill, was awarded with the Company's Highflyer wing for May 2018.
Olga has shown a very high standard and pride of cleaning. She is always available when asked and is loyal to Service users, Colleagues and Management.
Congratulations Olga, we're happy having you here.
latest news