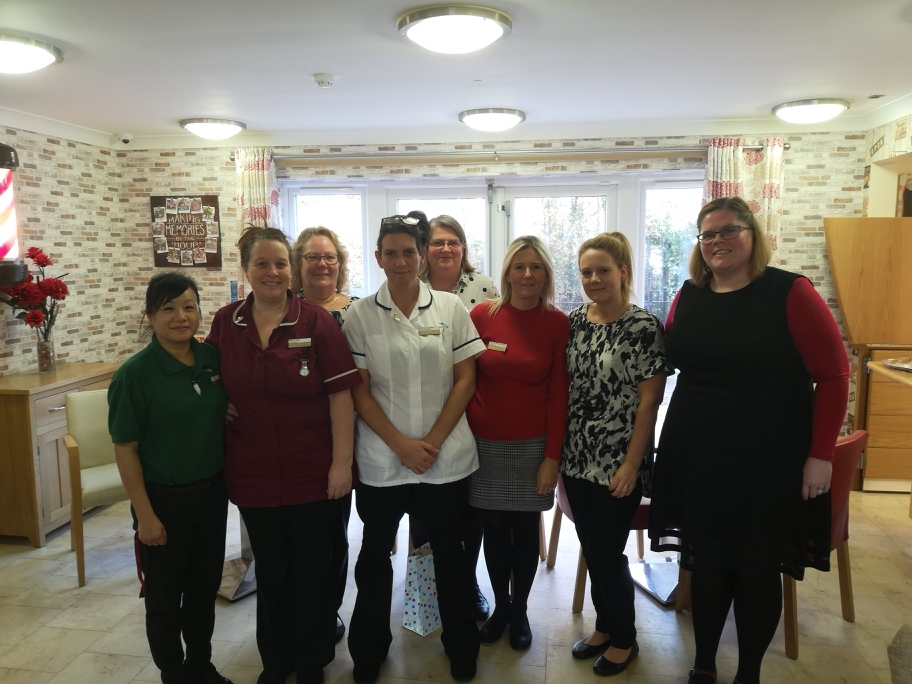 HIGH FLYERS COMING THROUGH FROM ORCHID
20-11-19
Our Team here at Orchid Care Home have been recognised by Colleagues, Residents and Relatives for their hard work, support and commitment that they show to our Residents and the Home.
Picture awardees include: Dev Thapa (Head Housekeeper), Mary Kirk (Carer -Daffodil), Ruth Daniels (Administrator), Rebecca Conway (Senior Carer – Bluebell), Kate Pearson (Deputy Manager), Donna Bartholomew (Care Manager) and Charlotte Chalk (Administrator) – All standing alongside the Home Manager Koren Evans-Slade.
Colin Weaver (Activities Team) was also awarded a High Flyer, a picture will be here soon.
All these Team Members have all received their wings!, and have also therefore been recognised for their support in making operational changes within the home, that has been recognised by our Residents, Relatives, Visiting Professionals and Regulatory Bodies.
Well Done everyone!
latest news