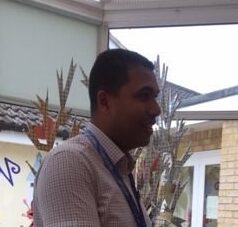 HIP, HIP, HOORAY, MANAGER
13-06-18
We celebrated Mark Yon's Anniversary, being our highly valued Manager in Birchy Hill for 6 years on 28th May 2018. Mark has been a loyal employee of Angel Care / MNS Care for 17 years and he still loves his job as he did, when he started all those years ago.
He had no idea what was happening behind his back just before the 28th. A lovely cake was made, even with his photograph being printed onto it. Signatures were collected for a card in secret, which was not always easy, as Mark has special sensors to know if there is something going on. But we did it!
One member of Staff had to get him out of his office with a little white lie to lure him into Peggy's Café where Staff, Residents, and Telatives were waiting.
You could clearly see how surprised Mark was, when he realised what it was about.
Congratulations Mark for being a great Manager for the last 6 years, looking forward to the many years to come. Well done!
latest news