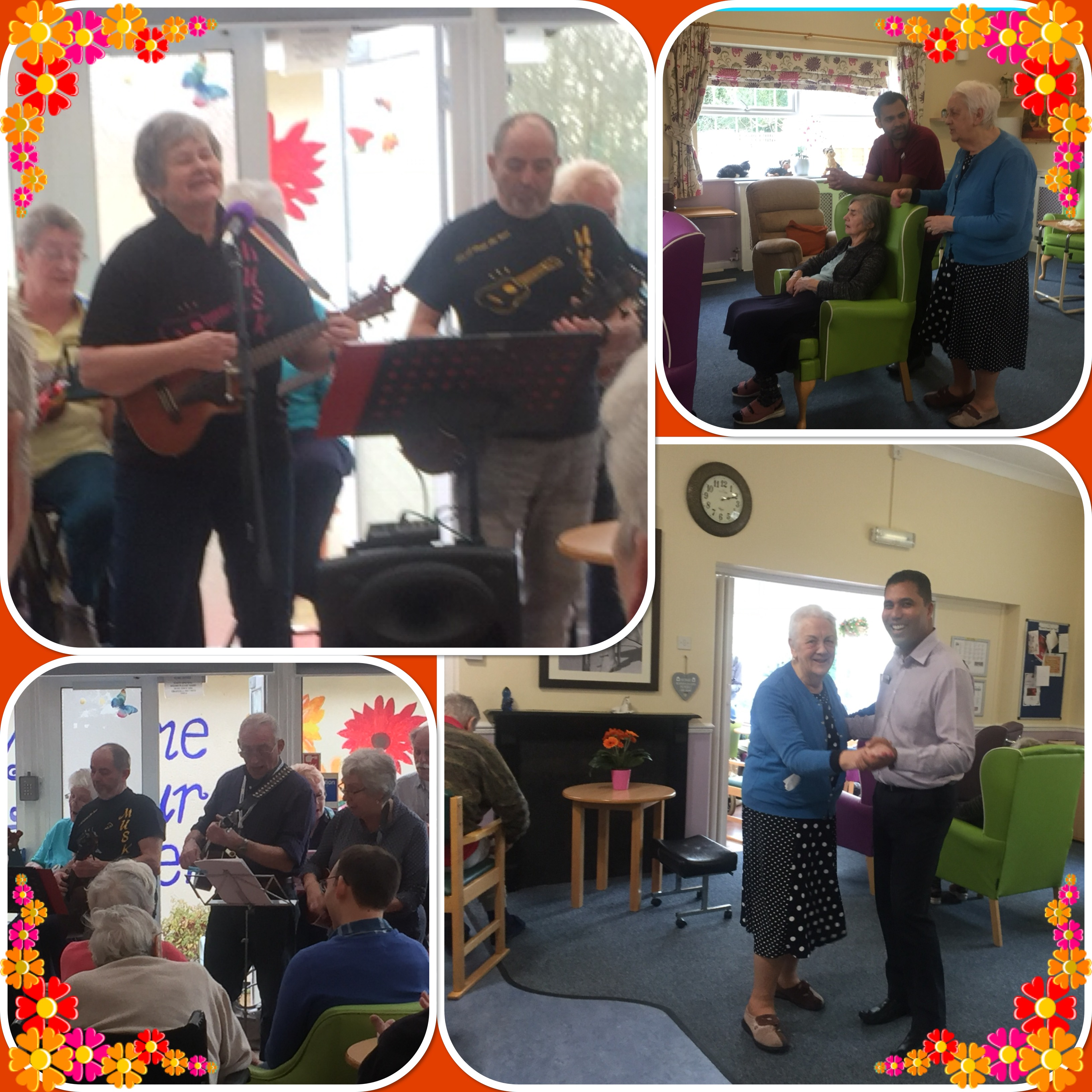 HOW SHE COULD PLAY THE UKULELE………………….
06-02-19
Even with it being the darkest day in January , it was full of sunshine with the sound of the Ukuleles.
Pete and Sis with their Ukulele Band "MUSK" uplifted everyone's mood.
Some of our Residents could not sit still anymore and danced or moved to the rhythm. It was fun packed entertainment and we loved having you here. Thank you so much!
latest news