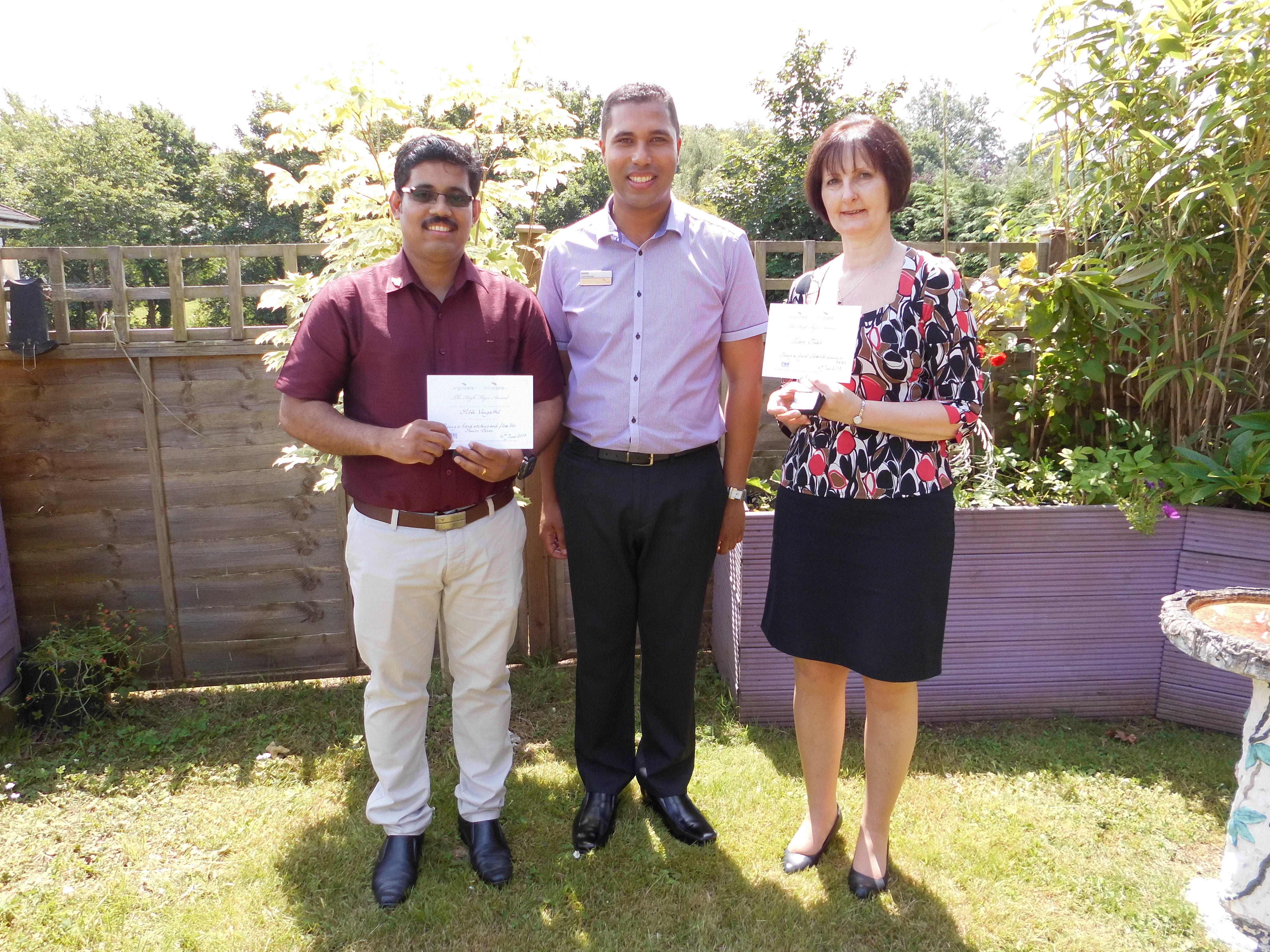 JUNE'S HIGH FLYERS AT BIRCHY HILL
19-06-17
Last Friday our Manager Mark Yon announced the "High Flyers" for June.
Eileen Tindle, the Administrator, and Sibi Vengattil, a Senior Carer and Namaste Champion, were both honoured for going above and beyond their normal duties.
Both are very friendly and hard working colleagues and would do everything to help.
They are loyal and supportive to the Service and the Management.
Congratulations to both of you!
latest news