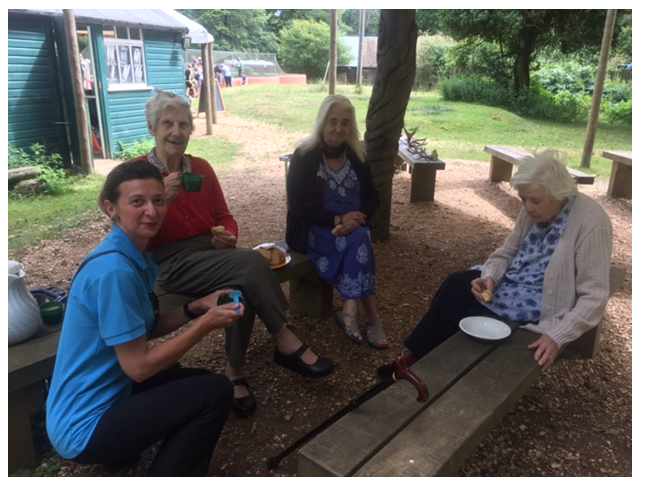 LADIES CLUB VISITING THE REPTILE CENTER
08-08-17
Following up reading some interesting stories about reptiles, the ladies decided to have a trip to the New Forest Reptile Center.
We left Birchy Hill with a basket filled up with cakes and coffees so we could have  a little morning picnic in the forest.
Afterwards we were looking for the reptiles, which unfortunately were hiding under plants and tree trunks.
To destroy the disappointment, one of the rangers showed and explained all the exhibits to our very interested ladies.
Fortunately the weather was kind to us and we called it a lovely day out.
latest news