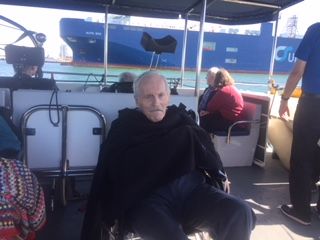 LAST BOAT TRIP FOR 2018
17-09-18
We started in May this year with the boat trips on the "Alison MacGregor" and went out every single month since then.
So many Residents enjoyed a lovely time cruising from Hythe Marina to see the Southampton Harbour with all the interesting ships, boats and ferries.
We learned a lot on these days, as the different Skippers and Crews explained everything in a way that everybody could understand.
We look forward to next summer and hope that we can book many trips again.
A very big Thank you goes to "Solent Dolphin" and everybody on the "Alison MacGregor" who made our trips an unforgettable experience.
Ahoy from all of us at Birchy Hill – see you next year!
latest news