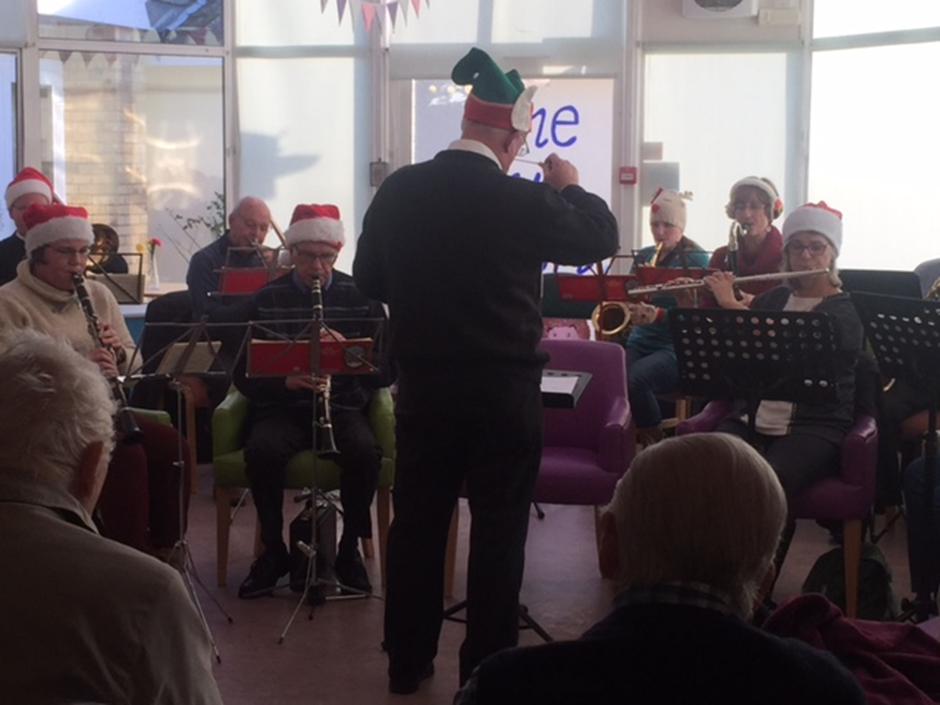 LYMINGTON TOWN BAND
27-11-17
As many times before "Lymington Town Band" played Christmas Carols for Residents and their Families in Birchy Hill.
Distracted by Jenny's singing "Ho-o-oly Night…", the band had to repeat the carol to please especially this one lady in the audience. She loved it and everybody joined in singing.
The time was flying by and after 2 hours of wonderful entertainment many Residents went back to their lounges still humming one or another Christmas tune.
Thank you for this lovely afternoon!
latest news