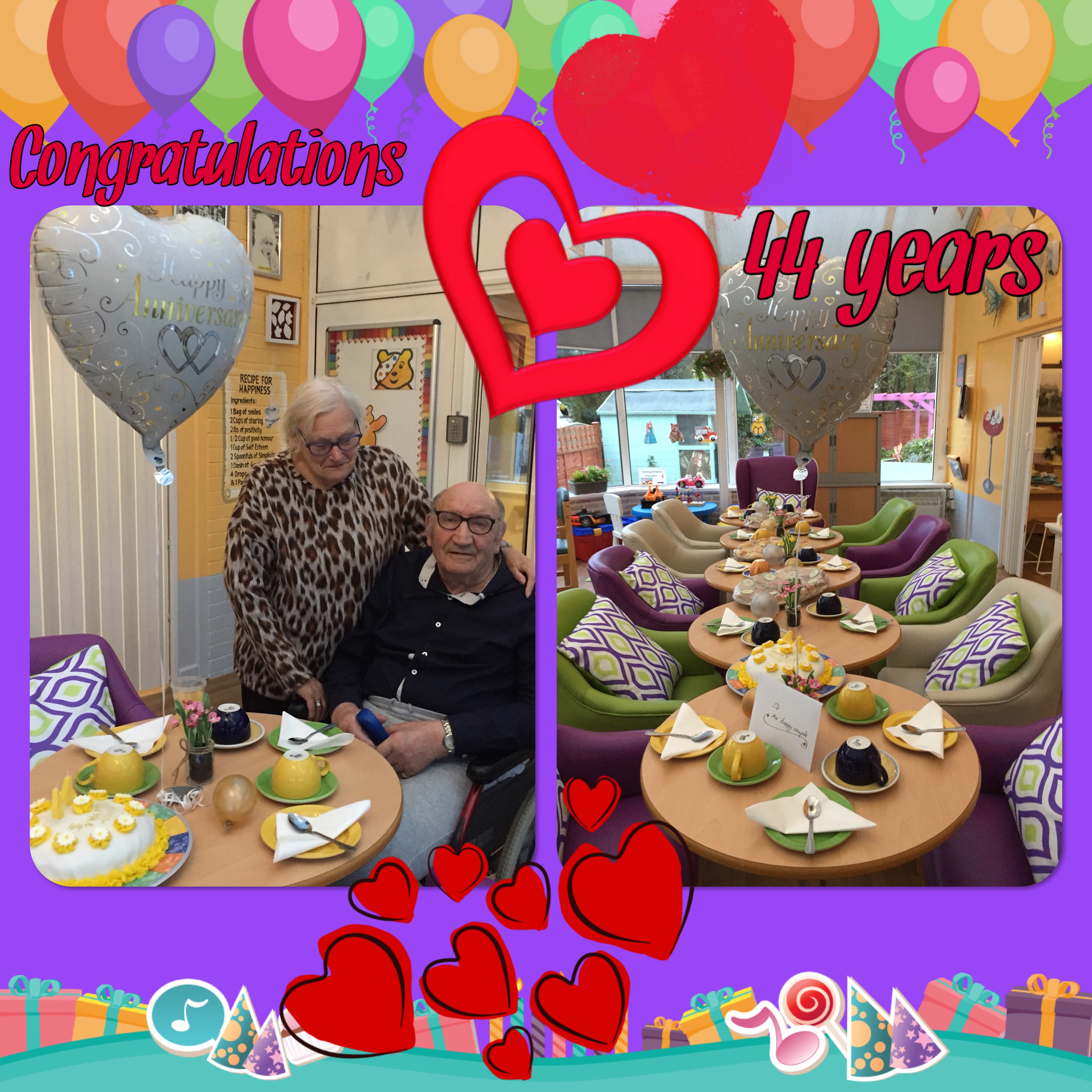 MARRIED FOR 44 YEARS
18-11-19
On Saturday, 16th November 2019, Albert and Jennifer celebrated their 44th Wedding Anniversary together with family and friends.
Albert was very happy seeing his children, and as he watched the Grandchildren enjoying themselves playing and frolicking around.
Jennifer gave her beloved Albert a bottle of his favourite after shave which he cherished the whole afternoon.
Our Kitchen made every effort to cater for the party's well-being, thank you Alan and the team.
Congratulations from everybody at Birchy Hill!
Did you know….. The 44th year Wedding Anniversary – Facts and Figures.
SO, On the 44th anniversary of your marriage you would have been married for 16,060 days or 385,440 hours or 23,126,400 minutes which is over 1,387 million seconds!
latest news