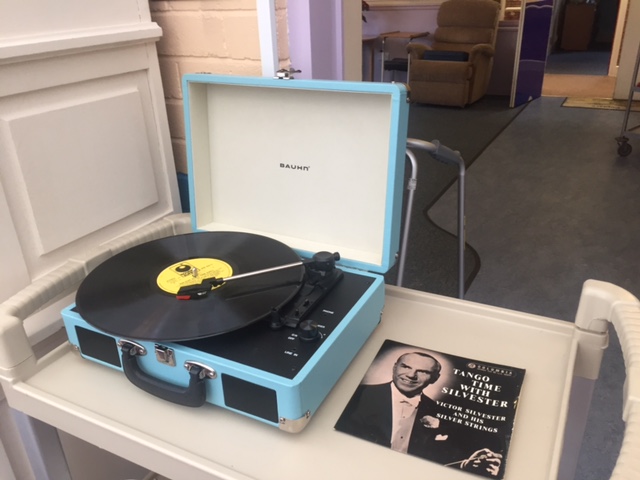 MEMORIES………….
17-01-18
"I had one just like this!" was a Resident's reaction when she saw our new record player.
Last year Birchy Hill received a donation of a large amount of records (LPs and Singles). We then purchased a retro style record player and brought the two together.
At the weekend we had our first little retro music party which was a great success with all present. Drinks and chocolates were offered, and you could hear everybody singing and humming to the old-time songs.
For sure, this will become a regular activity in Birchy Hill.
latest news