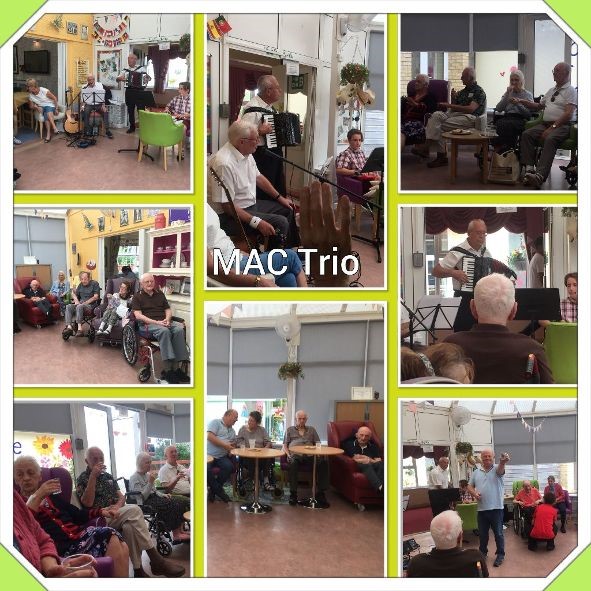 MUSIC AND CARD TRICKS
05-11-19
The week started with some musical entertainment by the 'MAC Trio'.
The Accordion tunes were the highlight for our Residents.
They just loved the Irish, Scottish and English folksongs. They were dancing and singing or whistling and dearly enjoyed themselves.
As a little extra show one of the guys performed some magical card tricks, which surprised not just our Residents.
Thank you, 'MAC Trio', we truly enjoyed your entertainment!
latest news