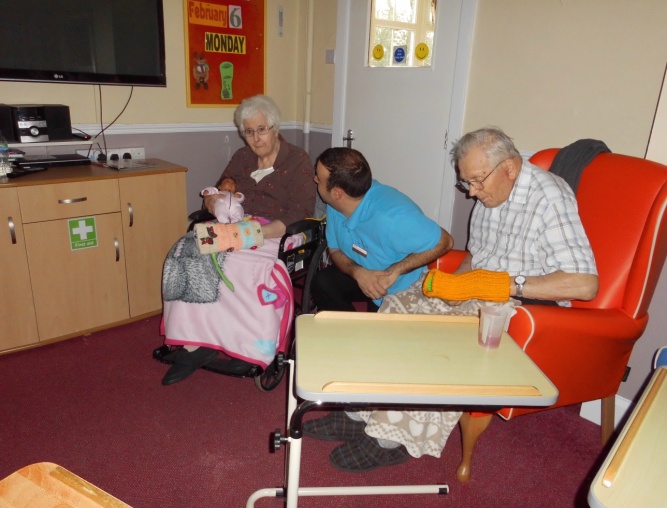 Namaste at Birchy Hill
22-03-17
Namaste and The Whole Home Approach From Birchy Hill
"NAPA has always promoted the Whole Home Approach which advocates for every member of staff to engage with residents at every opportunity. When it works it generates amazing lifestyles for the residents. Getting it to work though needs a few key ingredients:
A passionate confident manager with a clear vision and the ability to communicate it; a clinical leader, who understands that well-being comes from both good clinical care and great quality of life; an activity specialist who can support the team through leading by example, providing resources and connecting with the community. A care team who are trained and supported to enable residents to live life the way they choose and not in the way that fits the system. An approach to risk that is supportive and carefully thought through to see the benefits of an activity as well as the hazards. A person centered approach that starts with individual needs and builds on those records keeping that captures feelings and outcomes."(NAPA blog)
We at Birchy Hill Care Home are very fortunate being well on the way to the Whole Home Approach. All Staff is involved in daily activities, not only activity and care staff delivers meaningful activities, no, there is the chef, the cleaner, the maintenance guy, the laundry lady and the staff trainer, not to forget the manager and the administrator, who have a little chat or a walk, help with bus trips, offer 1-2-1 support, help at mealtimes or just make a cuppa for the residents. Now we even brought it to the next level. Following a 3 days training by Prof. Joyce Simard in autumn 2016, Birchy Hill Care Home is now able to offer Namaste Care to their residents in regular sessions, with all staff being involved.
Namaste Care is a program designed to improve the quality of life for people with advanced dementia. Namaste, a Hindu term, meaning "to honor the spirit within" was selected to describe a program that brings honor to people who can no longer tell us who they are and can't care for themselves without assistance.  The residents are snuggled into cozy blankets, relaxing music is played, the room is darkened and scented with lavender oil, Kaleidoscopic shapes are projected to the walls and ceiling. All staff that can spare some minutes is involved in giving hand massages, offering drinks, using feathers, silk and wool to pamper the residents. All senses are activated by this wonderful Body-Spirit-Mind experience. The residents thoroughly enjoyed the first session and we can't wait for the next one.
latest news