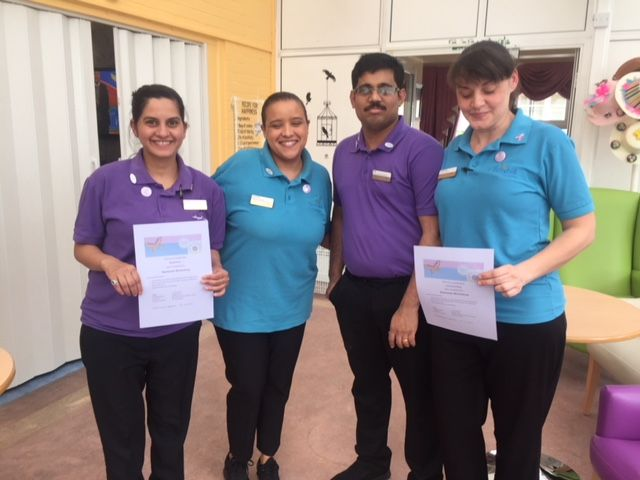 NAMASTE CHAMPIONS
30-04-18
Namaste – the End of Life Care Programme, developed by Prof Joyce Simard, was introduced to Birchy Hill 2 years ago.
Since then this programme is offered to Residents in their last stage of dementia. Our staff are regularly trained in Namaste Workshops.
More and more Health Care Assistants now see themselves giving Namaste Care to Residents.
We are very happy to announce 7 new Namaste Champions who will work alongside their leading Namaste Champion to provide best care in the last phase of dementia
The photograph shows only the first lot of new champions.
Congratulations to Cherry, Claudia, Ramon, Ranjit, Sibi, Veronica, and Victoria.
latest news