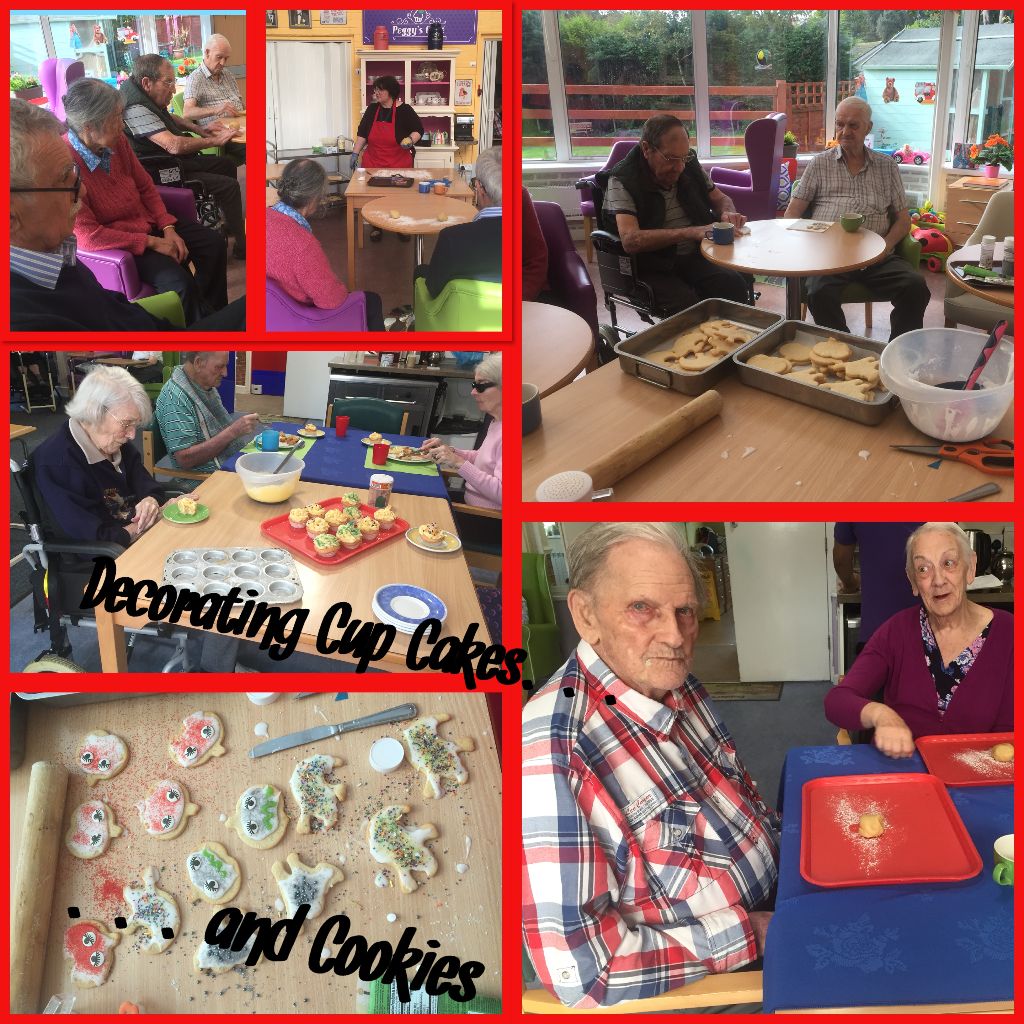 NATIONAL BAKING WEEK CONTINUES…
23-10-19
…. National Baking Week – Part 2
The third day of our baking week was dominated by biscuits.
We made the cake mix together, then the Residents helped to cut the different biscuit shapes.
We had pumpkin, witches, and ghost shapes to choose from. The last step was to decorate them after they came back from the oven – and to eat them, decorated or not!
Cup cakes were on the menu for day four.
We whisked all ingredients together, put the mix into a cup cake tin and waited to get the ready cakes a little later from the oven.
The Residents liked to decorate them with icing and lots of sprinkles. They were eaten quickly -before lunch time.
A very big 'Thank you' goes to our Head Chef "Samantha" who prepared everything and supported the Leisure and Lifestyle Team soooo much.
It's great to have you here.
latest news