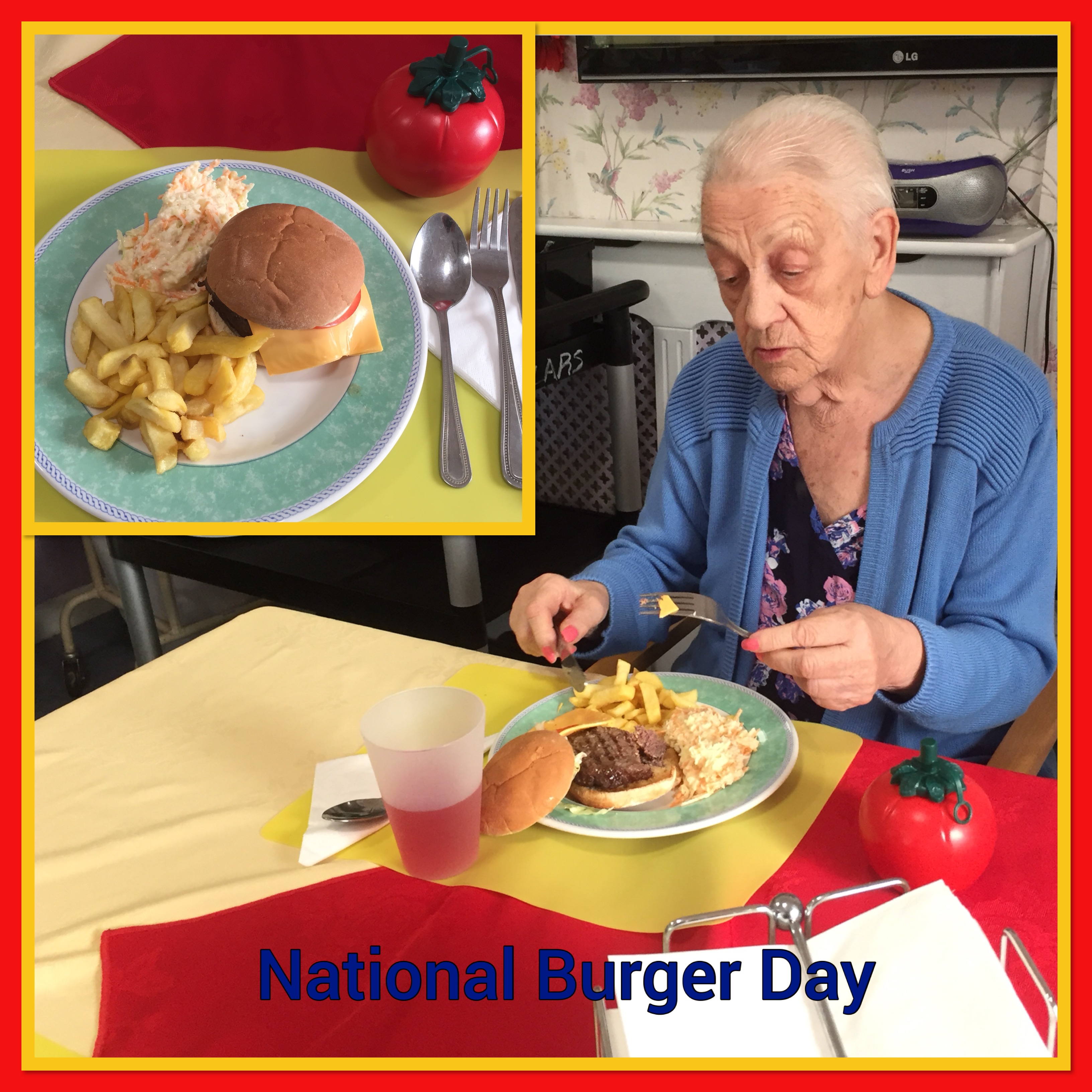 NATIONAL BURGER DAY..
27-08-19
On Thursday 22nd August 2019, Birchy Hill celebrated "National Burger Day".
For some Residents it was a completely new meal experience. Although there was some scepticism in the beginning, but all Residents loved their 'modern' food in the end.
Thank you, Samantha, for that delicious idea!
latest news