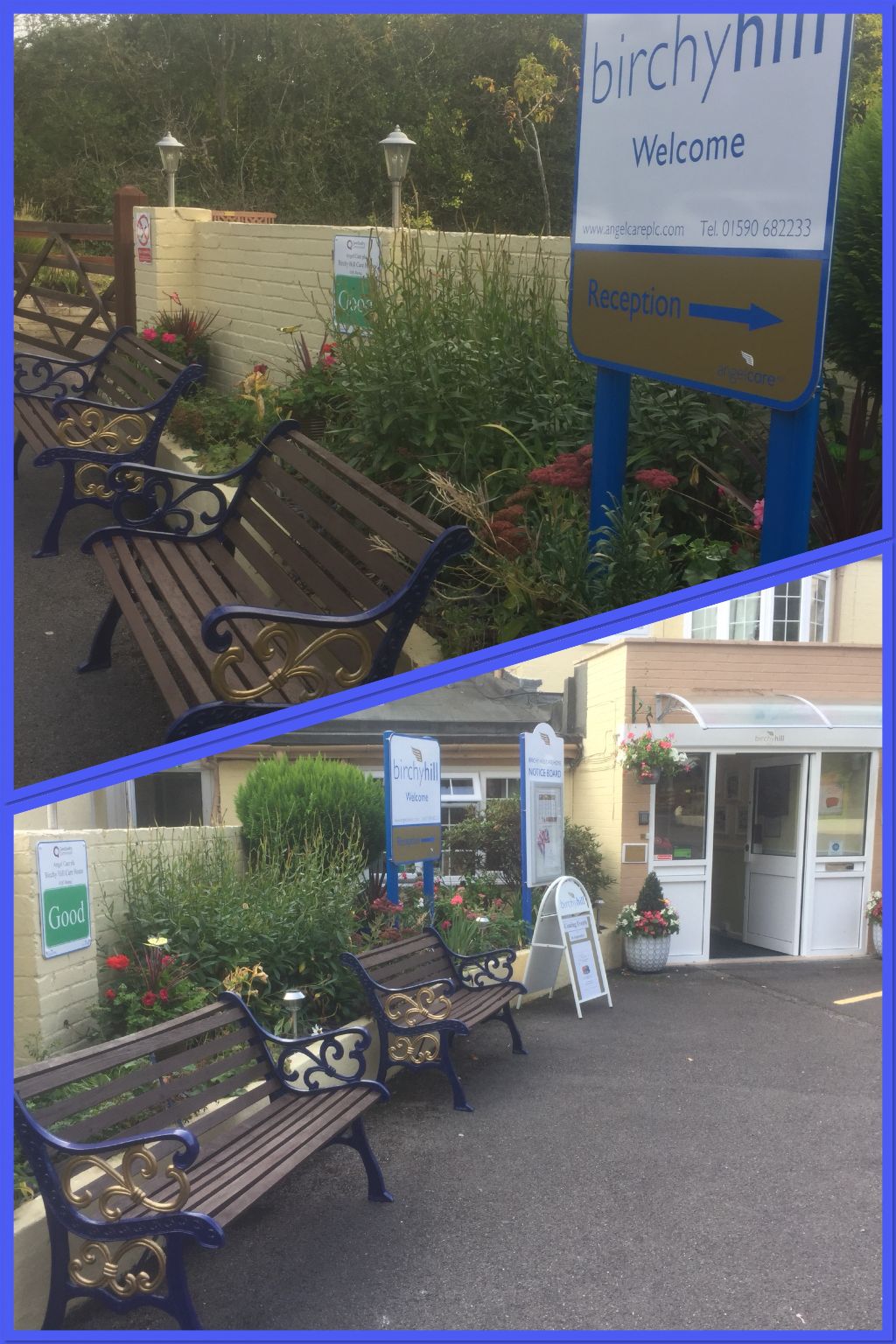 NEW TO BIRCH HILL..
03-10-19
Residents and Relatives alike were more than happy when they saw the new addition to our existing garden benches.
Next to the main entrance we got 2 new benches, painted in the company's colours – blue and gold.
Residents were taken out by their Family members and Friends to have a little rest on the new garden furniture after a walk through the gardens or just to enjoy the lovely view.
latest news