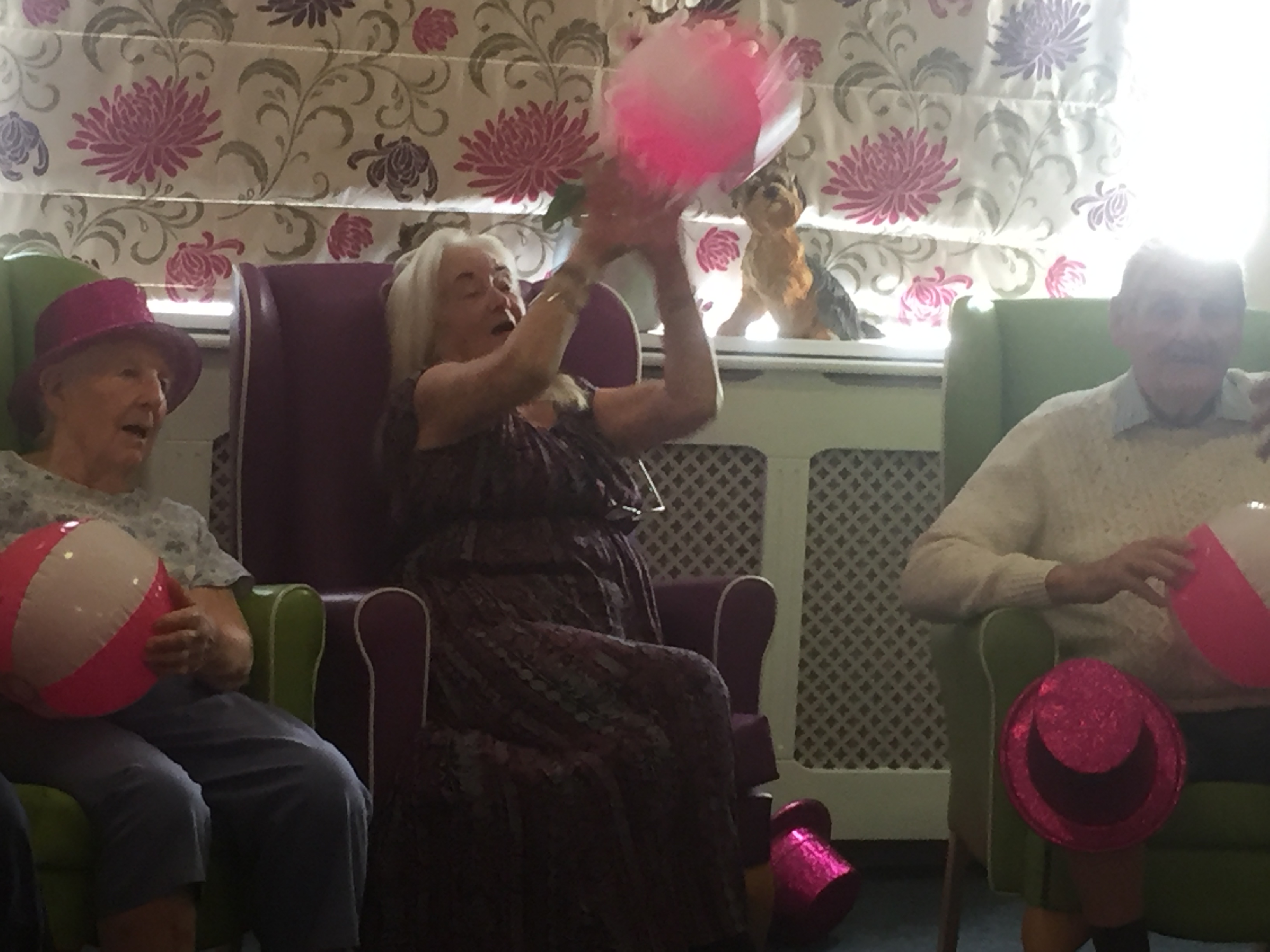 NEW YORK, NEW YORK………..
15-10-18
Our Residents very much enjoyed an afternoon of seated exercises with Vitality Care. Equipped with bright pink glitter Top Hats, everyone was moving to the music of 'New York, New York'.
Big balls were thrown and caught, the physically more abled Residents got up and started dancing with the instructor Shelley, whilst the others moved their hands in the air with pompoms (the cheerleader version).
Everybody had a great time. We can't wait for another afternoon with Vitality Care.
Thank you, Shelley, we are looking forward to next time.
latest news